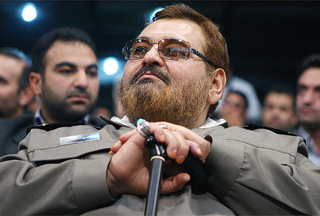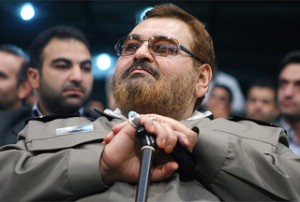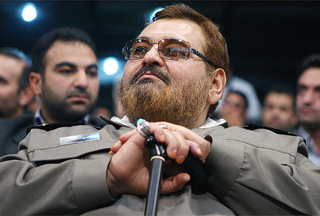 Iran's Joint Armed Forces chief of staff says the nature of the recent nuclear summit in Washington was against the purpose of the non-proliferation regime.
Speaking to reporters on the sideline of the nuclear disarmament conference in Tehran, Major General Hassan Firouzabadi said the purpose of the Nuclear Security Summit in Washington was to preserve atomic bombs.
"What happened in the US was that Mr. [Barack] Obama invited a select of heads of state for discussion," Maj. Gen. Firouzabadi said on Saturday. "Its result was that nuclear weapons should be safeguarded and this was in conflict with the NPT (Nuclear Non-Proliferation Treaty) and disarmament."
Firouzabadi, Iran's top general, also raised questions as to why Washington continues to maintain its nuclear arsenal when it claims it does not seek to use it against any nations.
In the recently-released Nuclear Posture Review, US President Obama vowed not to use any atomic bombs unless it was against Iran and North Korea.
General Firouzabadi said the policy was flawed, asking what the US president had seen to view Iranian and North Korean citizens differently from the rest of the world.
With regards to President Obama's threat, the general warned Iranian forces have been "standing by for 10 years" to destroy all American forces and equipment in the region should Iran come under attack.
The Joint Armed Forces headquarters, in a Saturday statement, said the Army is prepared to confront any threat against the country.
Iran's deterrence and defense prowess, which is the result of indigenous military technologies and the upgrade of the country's offensive and defensive equipment, enable the armed forces to stand against any threat, the statement added.