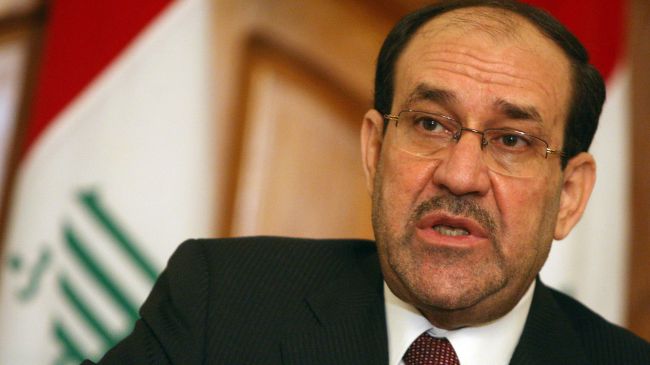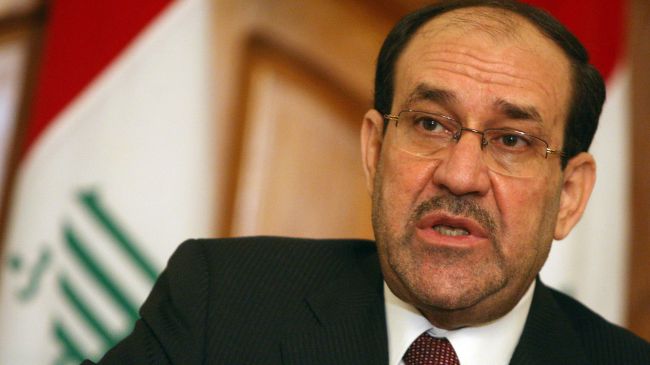 Iraqi Prime Minister Nouri al-Maliki says the potential normalization of relations between Iran and the United States will improve stability in Iraq and the entire Middle East.
"We believe that normal relations between the United States and Iran will serve the interests of stability in the region and Iraq," said Maliki in an interview with al-Monitor website.
The Iraqi premier further said his country is optimistic about the possibility of "real progress" in Tehran-Washington relations, expressing Baghdad's readiness "to help resolve this problem and help make things better."
"This will achieve our national interests, in addition to what it achieves for the interests of these two nations. It also supports security and stability in this incredibly tense region," added Maliki.
In the first direct communication between an Iranian and a US president since Iran's Islamic Revolution in 1979, Iranian President Hassan Rouhani received a call from his US counterpart Barack Obama on September 27, before leaving New York, where he attended the 68th annual session of the UN General Assembly.
The two presidents stressed Tehran and Washington's political will to swiftly resolve the dispute over Iran's nuclear energy program, which the US, Israel and some of their allies claim to include a non-civilian component. Iran has categorically rejected the groundless allegation.
On October 5, Leader of the Islamic Revolution Ayatollah Seyyed Ali Khamenei supported the diplomatic approach adopted by Rouhani's administration, but noted, "Some of the things that happened during the New York trip were not appropriate, because we believe the US government is untrustworthy, arrogant and irrational, and one that breaks its promises."