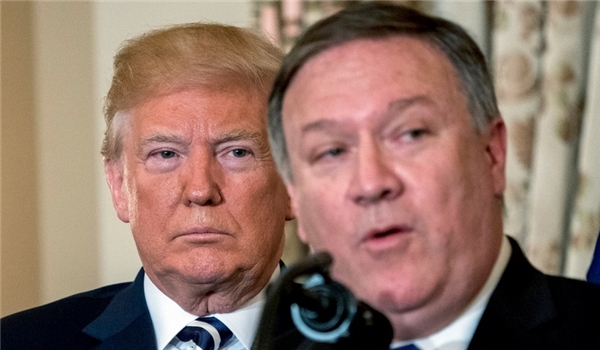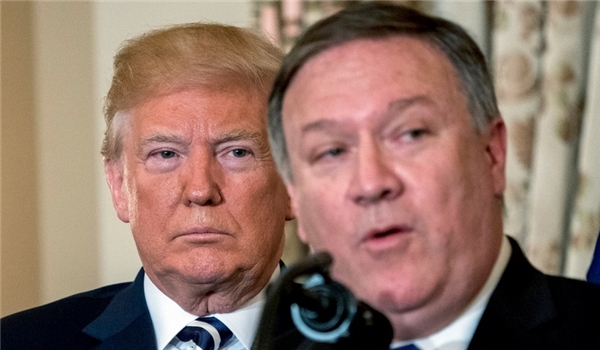 Iranian Foreign Minister Mohammad Javad Zarif slammed the administration of US President Donald Trump for leading an anti-Iran meeting to push Washington's isolation out of sight, while Tehran and its allies try to bring calm to war-torn Syria.
"As Iran, Russia and Turkey ready a summit in Sochi to work for peace in Syria and UN Court rejects US excuses and readies to rule on US theft of Iranian people's assets, flip-flopping Trump officials try to hide their perpetual lawlessness and global isolation behind a charade in Warsaw," Zarif wrote on his Twitter page on Wednesday.
"Is it no coincidence that Iran is hit by terror on the very day that #WarsawCircus begins? Especially when cohorts of same terrorists cheer it from Warsaw streets and support it with twitter bots? US seems to always make the same wrong choices, but expect different results," Zarif added.
The Iranian top diplomat's remarks come hours after US failed to halt Iran's bid to free frozen billions through the International Court of Justice. The ICJ ruled that Iran can proceed with its litigation to unfreeze assets in the United States, rejecting Washington's claims the case must be halted because Iran had "alleged links to terrorism", and that the tribunal in The Hague did not have jurisdiction in the lawsuit.
A meeting of the presidents of the three guarantor states of Syrian peace — Iran, Russia and Turkey — will be held in the Russian resort city of Sochi on Thursday. Since January 2017, Moscow, Tehran and Ankara have been mediating peace negotiations between representatives from the Damascus government and opposition groups in a series of rounds held in Astana and other places.
US Secretary of State Mike Pompeo told Fox News last month that Washington would jointly host a global summit focused on Iran and the Middle East in Poland in February. The top diplomat at the time described it as a platform for focusing on the "important element of making sure that Iran is not a destabilizing influence", but senior US diplomats later softened tone to shift the conference title to security in the Middle-East, denying that Iran will top or be the main agenda.
Later in the month and as officials from various countries indicated their refusal to participate, US Deputy Ambassador to the UN Jonathan Cohen claimed that the meeting was "not a venue to demonize or attack Iran", in an apparent about-face.
The gathering takes place in Warsaw from February 13 to 14, the US State Department said in a statement.
The meeting received a cold welcome from Washington's European allies, which are engaged in a diplomatic process with Tehran aimed at saving the 2015 nuclear deal. Many European countries did not send their senior officials to the meeting. Other non-attendees include Qatar, Turkey, Lebanon, Iraq, the Palestinian Authority and Russia.
Iran has already dismissed the Warsaw meeting, saying it is "a failure in advance" given the low-level participation due by global actors. Tehran has also denounced the confab as "a circus" and summoned Poland's envoy to protest Warsaw's hosting of the event.
On Wednesday, the Iranian Foreign Ministry said despite the assurances offered by the Polish government, the US is after highjacking Warsaw conference to pursue its anti-Iran agenda against all international arrangements on global peace and security.
The Iranian Foreign Ministry in a statement issued on Wednesday reminded that against all claims made by the Polish government, American officials had already let it out that the so-called "Ministerial to Promote a Future of Peace and Security in the Middle East" is meant to be an anti-Iran smear campaign.
Hours before the start of the conference, terrorists attacked a bus carrying Islamic Revolution Guard Corps (IRGC) members in Iran's Southeastern Sistan and Balouchestan province, killing at least 27 and injuring 13 others.
The bus was carrying IRGC personnel on a road from the city of Khash to the provincial capital of Zahedan on Wednesday evening when a truck loaded with explosives and moving alongside the bus detonated.
A statement released by the Quds Base of the IRGC's Ground Force said the bus was carrying a group of IRGC personnel "coming back from a border guarding mission when it came under a suicide car attack by Takfiri terrorists", but did not mention the number of passengers.