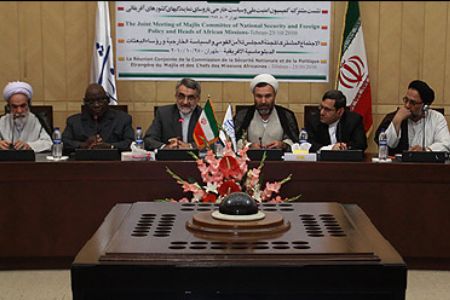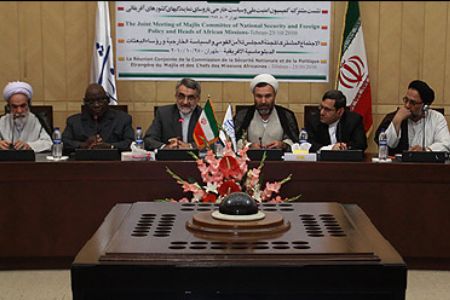 Iran is keen on improving relations with all countries, including African states, based on "mutual respect," a senior Iranian parliamentarian says.
"Iran's foreign policy attached special importance to [ties with] this continent," Head of the Iranian Parliament's National Security and Foreign Policy Commission Alaeddin Boroujerdi said on Monday.
The remarks were made during a meeting with ambassadors from African countries, IRNA news agency reported.
The Iranian lawmaker referred to the "strategic" situation of Africa and criticized the "invasive policies" of certain countries that aimed to further dominate the continent.
According to Boroujerdi, the continuation of such policies was detrimental to Africa nations' interests.
He also praised Africa for standing up to colonialism, hailing African nation's independence from colonial rule as a point of pride for the continent.
Ambassadors from Congo, Guinea, Sierra Leone, Mali, Cameron, Senegal, Libya, Egypt, Tunisia, Kumar, Algeria, Ivory Coats, South Africa and Uganda were present at Monday's meeting.
The gathering was also attended by members of parliament as well as officials from the Iranian Foreign Ministry.
Boroujerdi also said that 17 parliamentary friendship groups have so far been established between Iran and African countries.