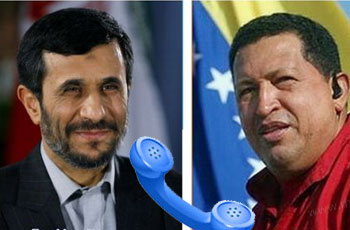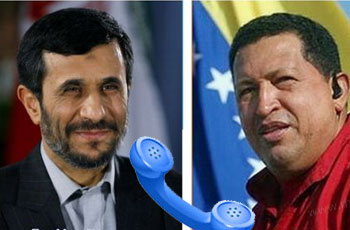 Tehran, Feb 27, IRNA – President Mahmoud Ahmadinejad and his Venezuelan counterpart Hugo Chavez reviewed the latest regional and international developments during a telephone conversation on Sunday.
President Ahmadinejad underlined the need for vigilance of the regional states against conspiracies of the imperialist powers.
'Iran and Venezuela, through their identical stands, defend rights of all nations,' Ahmadinejad noted.
President Chavez, for his part, stressed that Tehran and Caracas share identical views regarding regional and international developments.
Underlining the need for further promotion of bilateral cooperation, he said expansion of all-out ties between the two nations would benefit the two sides.