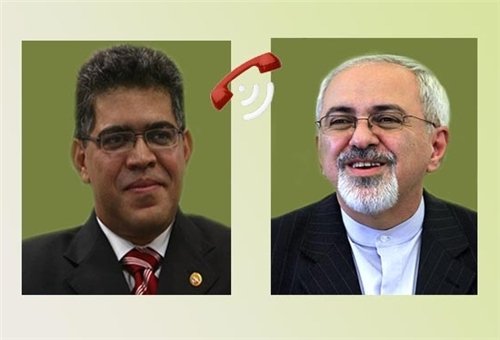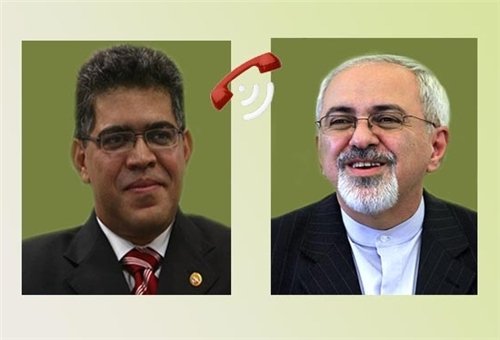 Iranian and Venezuelan foreign ministers in a telephone conversation deplored any possible US-led attack on Syria, and reiterated that a political solution should be reached for the Muslim country's crisis.
During the phone conversation on Sunday, Mohammad Javad Zarif and Elias Jose Jaua Milano reiterated that the ongoing crisis in Syria can only be resolved through peaceful means.
The Iranian foreign minister pointed to the rising US war rhetoric against Syria, and said, "Using force has very dangerous consequences… which are not within the control of the initiator."
Zarif underlined that any military attack could harm the international security as it is against "the most basic principles of the international law".
The Venezuelan foreign minister, for his part, condemned any possible US attack on Damascus, and said that the only solution to the Muslim country's ongoing crisis is through holding a peaceful dialogue.
US President Barack Obama said Saturday that he has decided that Washington must take military action against the Syrian government, which would mean a unilateral military strike without a UN mandate.
He said that despite having made up his mind, he will take the case to US Congress. But he added that he is prepared to order military action against the Syrian government at any time.
The conflict in Syria started in March 2011, when sporadic pro-reform protests turned into a massive insurgency following the intervention of western and regional states.
The unrest, which took in terrorist groups from across Europe, the Middle-East and North Africa, has transpired as one of the bloodiest conflicts in recent history.
As the foreign-backed insurgency in Syria continues without an end in sight, the US government has boosted its political and military support to Takfiri extremists.
Washington has remained indifferent to warnings by Russia and other world powers about the consequences of arming militant groups.