Iran
Iran verbally invited to Geneva confab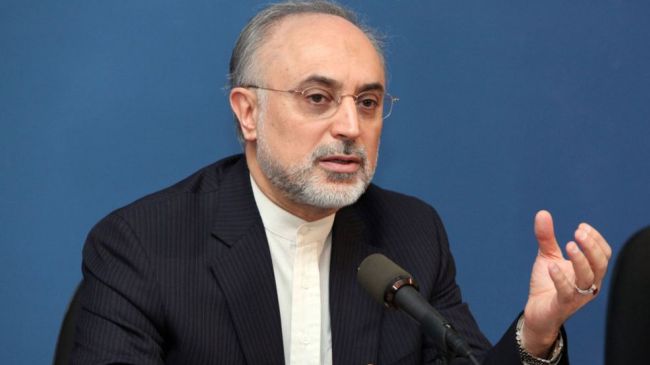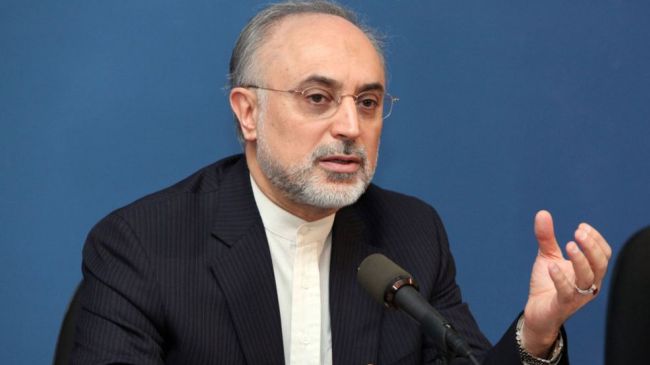 Iran's Foreign Minister Ali Akbar Salehi says the Islamic Republic has been verbally invited to the Geneva conference on Syria aimed at discussing the crisis in the Arab country.
"Iran has received a verbal invitation to attend the Geneva 2 Conference," Salehi said in an interview with the Lebanese channel al-Mayadeen on Monday.
"Whether Tehran participates in the conference or not, it will, nevertheless, continue efforts to help the peaceful settlement of the Syria crisis and we will not allow conditions to be forced on the Syrian nation," he added.
The top Iranian diplomat said that based on the obtained information, the US is not opposed to Iran's participation in the conference but certain regional countries seek to prevent Tehran's attendance.
Salehi stressed that no practical solution to regional issues could be achieved without Iran as the Islamic Republic is the most powerful country in the region.
The unrest in Syria erupted over two years ago and many people, including large numbers of Syrian soldiers and security personnel, have been killed in the violence.
On May 7, Russia and the United States agreed in Moscow to convene an international conference on Syria, which will serve as a follow-up to an earlier Geneva meeting held in June 2012.
UN-Arab League Special Representative for Syria Lakhdar Brahimi said on June 7 that the event might be held in July. The talks had originally been planned to be held in June.
Iran has repeatedly expressed its opposition to any foreign intervention in Syria's internal affairs, stressing that inclusive dialog and national reconciliation as well as free elections are the keys to resolving the unrest in the Arab country.