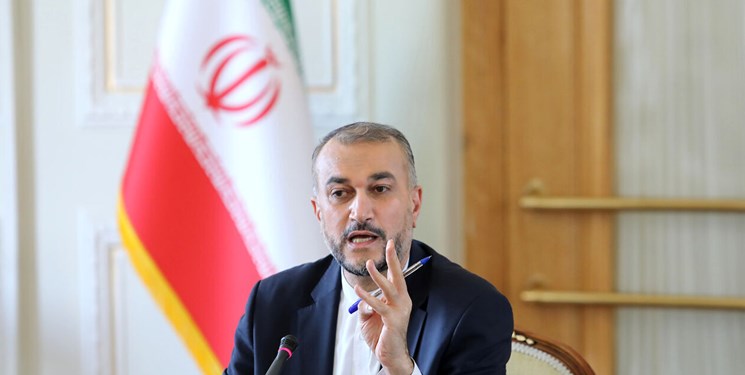 Iranian Foreign Minister Hossein Amir-Abdollahian has expressed optimism about the ongoing talks between Iran and the P4+1 group of countries in the Austrian capital of Vienna, saying the negotiations are moving "in a good direction" and an agreement is possible if other parties show "goodwill" and "seriousness."
"We believe that if the other sides continue the talks, which have just started in this phase, with goodwill, it will be possible for all parties to reach a good agreement for all parties and we can realize this goal," Amir-Abdollahian told reporters on Tuesday.
"If the opposite parties show seriousness along with good faith, reaching a good agreement in the near future is conceivable," he added.
The important point, Amir-Abdollahian added, is that the negotiating sides have reached a "unified, joint text," which is currently the focus of the Iranian team.
He said the two sides were busy discussing and trying to reach an agreement over the outstanding issues mentioned between parentheses in the text, adding the teams "are working intensively."
Talks are underway with the P4+1 states, namely Russia, China, France, Britain plus Germany, while the European Union and its deputy foreign policy chief Enrique Mora are actively trying to continue their coordination role, Amir-Abdollahian added.
Press TV's correspondent in Vienna Homa Lezgee said the eighth round would continue until Thursday.
Iran and the five remaining signatories to the 2015 deal — officially known as the Joint Comprehensive Plan of Action (JCPOA)— on Monday started the eighth round of talks in the Austrian capital focused on the removal of all sanctions imposed on Tehran after Washington's unilateral withdrawal from the agreement. The previous round, the first under Iran's new President Ebrahim Raeisi, ended 10 days ago.