Iran
Iran, Vietnam Explore Avenues to Further Expand Ties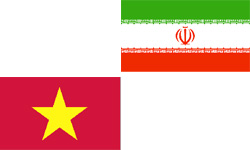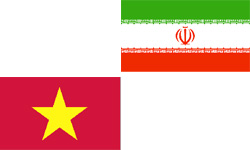 Iranian and Vietnamese officials in a meeting in Tehran reviewed the latest developments in the relations between the two countries, and underlined the necessity for boosting mutual cooperation.
The meeting was held between Iranian Foreign Minister Ali Akbar Salehi and visiting Vietnamese Deputy Foreign Minister in Asia and African Affairs Negoavn Fung Nega on Saturday.
In the meeting on Saturday, Salehi exchanged views on ways to develop relations and promote cooperation between the two countries with Negovan Fung Nega.
He called joint investment projects in direction of interests of both countries and expressed hope that by holding joint economic commission in future, the two countries witness growth of ties.
Expressing satisfaction with bilateral political relations, Salehi called for cooperation of the two countries in international circles.
In a relevant development in December, Salehi and Chairman of the Vietnamese Parliament's Defense and National Security Commission Nguyen Kim Xua in a meeting in Tehran underlined the necessity for the further expansion of relations between Iran and Vietnam.
Salehi voiced Tehran's preparedness to expand economic, trade, parliamentary and cultural cooperation with Vietnam.
Iran and Vietnam enjoy excellent and high potentials to develop economic cooperation, the Iranian minister said, and expressed the hope that the two nations would use the potentials to augment their trade ties.
Nguyen, for his part, expressed his country's readiness to expand economic cooperation with Iran on mutual interests.