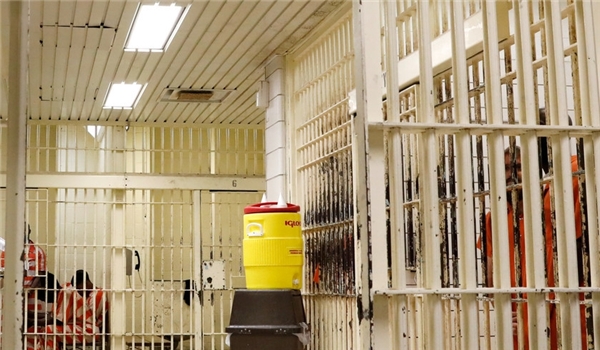 The Iranian foreign ministry on Tuesday expressed deep concern over the dire situation of migrants who have been imprisoned in the US jails amid the coronavirus epidemic.
"We raise deep concern about the UN Human Rights report indicating 1500 migrants are in jeopardy, as they're held in overcrowded and unsanitary detention centers in America," the foreign ministry wrote in a statement on its twitter page.
It underlined that the US regime must be held accountable for poor treatment of migrants.
"They are not offenders. Let them go!" the statement said.
UN Special Rapporteur on the human rights of migrants, Felipe Gonzalez Morales said on Monday that the US must urgently use available alternatives for the detention of migrants held in overcrowded and unsanitary administrative centers in order to counter the risk of a novel coronavirus outbreak.
"It is very difficult to keep the necessary physical distance in overcrowded detention facilities," Gonzalez Morales said.
"Significantly reducing the number of detained migrants by releasing them into alternative settings can easily solve this," he said in a statement.
Gonzalez Morales said that UN human rights experts had received repeated reports of unsanitary conditions and a lack of proper health care for 1,500 detainees in the Northwest Processing Center in Tacoma, Washington State.