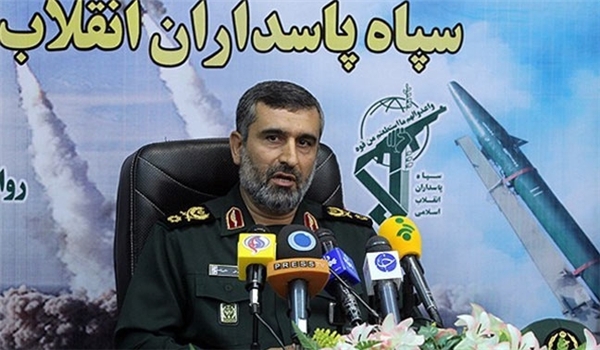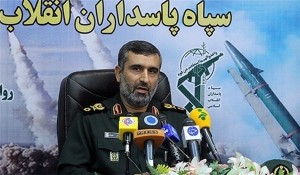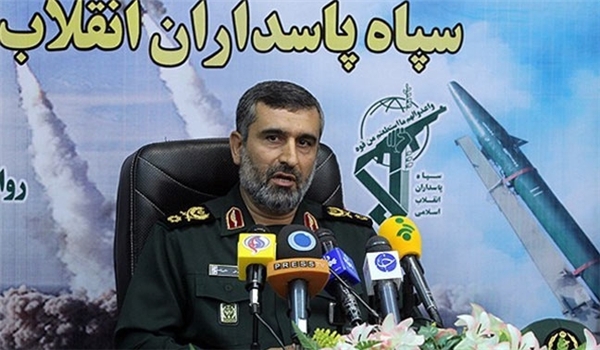 Senior Iranian military officials announced on Monday that they will accelerate arming the Palestinians in the West Bank in response to the recent aggression made by a Zionist spy drone which was downed before it could reach Natanz nuclear enrichment facility in Central Iran, Iranian Fars news agency reported.
"We will accelerate arming the West Bank and we think that we are entitled to give any response (to the recent aggression) which we deem appropriate," Commander of the Islamic Revolution Guards Corps (IRGC) Aerospace Force Brigadier General Amir Ali Hajizadeh said on Monday, elaborating on the IRGC's possible response to the Zionist recent aggression against Iran.
"The Armed Forces, including the IRGC and the Army, are fully prepared to trace and intercept (hostile flying objects) and if such moves are repeated, the aggressors will receive our crushing response," he warned.
The IRGC Aerospace Force shot down an Israeli spy drone near Natanz nuclear enrichment facility in the Central parts of Iran on Sunday.
"Unmanned Israeli spy plane was shot down after it was traced and intercepted by the IRGC Aerospace Force," a statement by the IRGC's Public Relations Department announced yesterday.
According to the statement, the unmanned Zionist aircraft was a radar-evading, stealth drone with the mission to spy on Iran's enrichment activities by flying over Natanz nuclear enrichment plant.
The IRGC also pointed out in its statement that the Zionist drone has been targeted by a surface-to-air missile.
"This mischievous attempt once again made the adventurous nature of the Zionist regime more evident and added another black page to the dark record of this fake and warmongering regime, which is full of crimes and wickedness," the statement added.
The IRGC further warned that it "preserves the right of response and retaliation for itself".