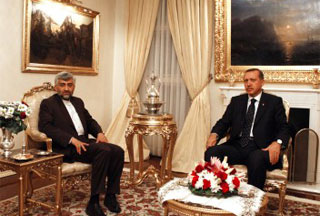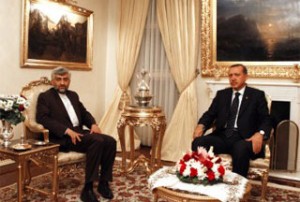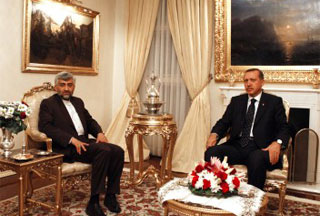 A senior Iranian official has called for a united global front against Israel to ensure 'improvement and justice' in the world.
Secretary of Supreme National Security Council Saeed Jalili who is on an official visit to Turkey, made the request in a Friday meeting with Prime Minister Recep Tayyip Erdogan.
Jalili said the world needed to "make the optimum use" of the available "legal and political" means to confront Israel, which he stressed was only possible through consolidating regional relations and rallying international support.
Erdogan also underlined the need for regional cooperation, reasoning that foreign forces had failed to restore security to the region. He also said that Muslim countries should not remain silent regarding anti-Islamic moves.
Erdogan also called for the strengthening of bilateral ties between Ankara and Tehran.
Apart from regional cooperation, Iran's nuclear program was reportedly among the issues discussed at Jalili's meeting with Erdogan but no details have yet been released.
Jalili arrived in Turkey on Friday following his short visit to Syria, where he held talks with senior Syrian officials including President Bashar al-Assad and Foreign Minister Walid al-Muallem.