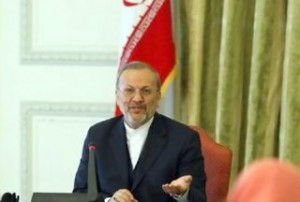 Iranian Foreign Minister Manoucher Mottaki has stated that the Islamic Republic wants peace and stability in the Central Asian nation of Kyrgyzstan.
He made the remarks in a phone conversation on Monday with the interim leader of Kyrgyzstan, Roza Otunbayeva.
"We believe that the maintenance of peace and stability will benefit the Kyrgyz nation as well as the people and countries of the region," Mottaki told Otunbayeva.
The Kyrgyz opposition, led by former Foreign Minister Roza Otunbayeva, took power last week and dissolved the parliament.
During the uprising, clashes in Bishkek and other towns claimed the lives of 81 people and over 1,500 people were injured.
Mottaki went on to say that recent events in the country are internal matters and Iran will support any decision made by the Kyrgyz people.
He also expressed his condolences to the families of the people killed during the recent violence in the country and said that Iran is prepared to send humanitarian assistance to the country.
Otunbayeva said that the situation in Kyrgyzstan has retuned to calm and the government is in full control.
She added that her government wants to maintain good relations with Iran and thanked the Iranian government for its support of the Kyrgyz nation.