Iran
Iran Warns against Foreign Interference in Ukraine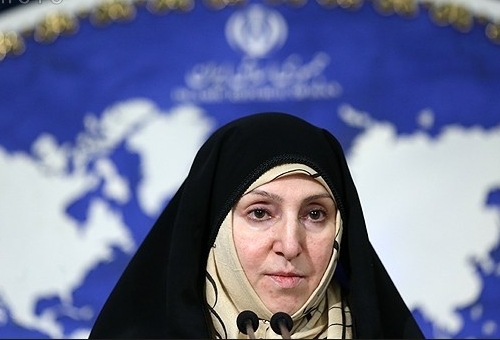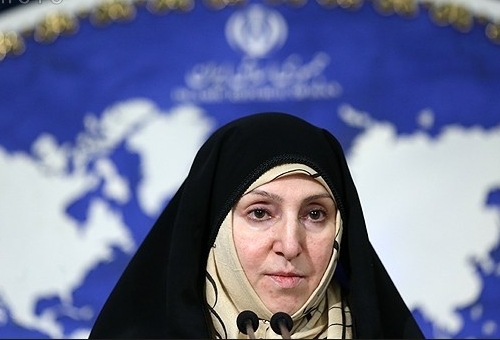 The Iranian foreign ministry called on the Ukrainian government and opposition to settle their differences through national talks, warning that meddling of the foreign states will further complicate the situation in the country.
"We hope that the government and the opposition can settle their differences without (resorting to) violence and through negotiations so that stability and tranquility will return to the country," Foreign Ministry Spokeswoman Marziyeh Afkham said in her weekly press conference in Tehran on Tuesday.
She stressed that the interference of other countries will further complicate the situation and lengthen the tensions in the European country, and said, "We are certain that the Ukrainian government and nation are able to settle issues and live through this stage peacefully."
On Tuesday, Ukrainian Prime Minister Nikolay Azarov submitted his resignation, according to his government's website. The resignation has not yet been accepted by President Viktor Yanukovich, however.
The prime minister explained that his move was motivated by efforts to peacefully resolve the current crisis in the country.
"For the purpose of creating additional possibilities of social and political compromise, for the peaceful solution of the conflict, I've made a personal decision to ask the Ukrainian president to accept my resignation from the post of prime minister," Azarov's statement reads.
Azarov described the current crisis in Ukraine as a threat to the economic and social development of the country, as well as a threat to each and every Ukrainian citizen.
"During the standoff, the government has done everything for a peaceful solution of the conflict," Azarov said. "We've been doing everything not to let bloodshed occur, to prevent the violence escalating, not to have human rights infringed upon. The government has made sure the economy and social security have functioned in extreme conditions."
Azarov, one of the longest-serving politicians in Ukraine, said he can "honestly look into the eyes of each of his compatriots" and that he has always acted in the best interests of the country.
"Throughout all of these years I have been doing everything for Ukraine to be able to normally develop as a democratic European country. I have made decisions and taken upon myself responsibility in the interest of Ukraine."
Russia has blamed the opposition and the West for the clashes and Deputy Foreign Minister Grigory Karasin on Wednesday told the Interfax news agency that "Ukraine's legitimate authorities face outside interference in its internal affairs," referring to EU and US statements.
Peskov complained that "foreign ambassadors who work in Kiev are talking about what the Ukrainian authorities should do, from where it should withdraw its internal troops, from where it should withdraw police and so on."
"From outside they are telling them what to do. For us, this is an absolutely inconceivable situation. Of course we cannot approve this and instead it makes us feel outraged," Peskov said.