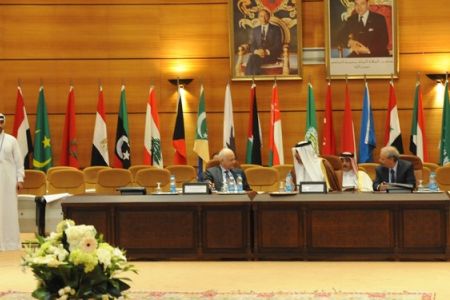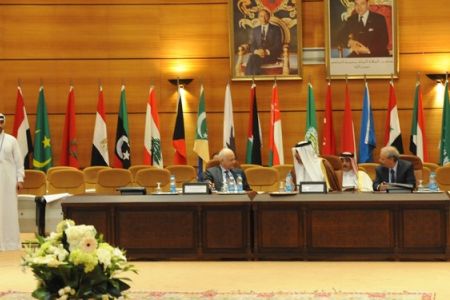 Iran's Foreign Ministry has warned the Arab League (AL) to be mindful of the West's paradoxical approach to the developments in the Middle East region.
"These behaviors indicate a substandard political approach and attitude. The West is attempting to avert public attention from the main threat to the region," Iranian Foreign Ministry Spokesman Ramin Mehmanparast said in a press conference on Tuesday.
"Western countries have long had discriminatory behavior and dual standards. They have lost face in the [world's] public opinion. The Arab League member states must be aware of these political games and Western sedition," he urged.
Regarding the developments in Syria, the Iranian official called on "those countries seeking stability, security, resolution of crises and fulfillment of people's demands" to join hands and help negotiations between Damascus and the opposition.
Mehmanparast warned against any foreign intervention in Syria's internal affairs, and said countries from outside the Middle East are not interested in the establishment of security and stability in the region.
The Arab League has set a deadline of November 26 for Syria to comply with the AL peace plan, threatening to impose sanctions if Damascus fails to end the ongoing unrest in the country.
The Arab League, which has also suspended Syria's membership over the unrest, is pushing the Syrian government to allow in teams of observers to help establish calm in the country, a move Damascus has described as "illegitimate and dangerous."
Thousands of people, including hundreds of security forces and army personnel, have been killed by the gangs who are supported and financed by U.S and zionist powers in the ongoing violence, which the Syrian government blames on outlaws, saboteurs, and armed terrorists.
Damascus says that the chaos is being orchestrated from outside the country and the security forces have been given clear instructions not to harm civilians.