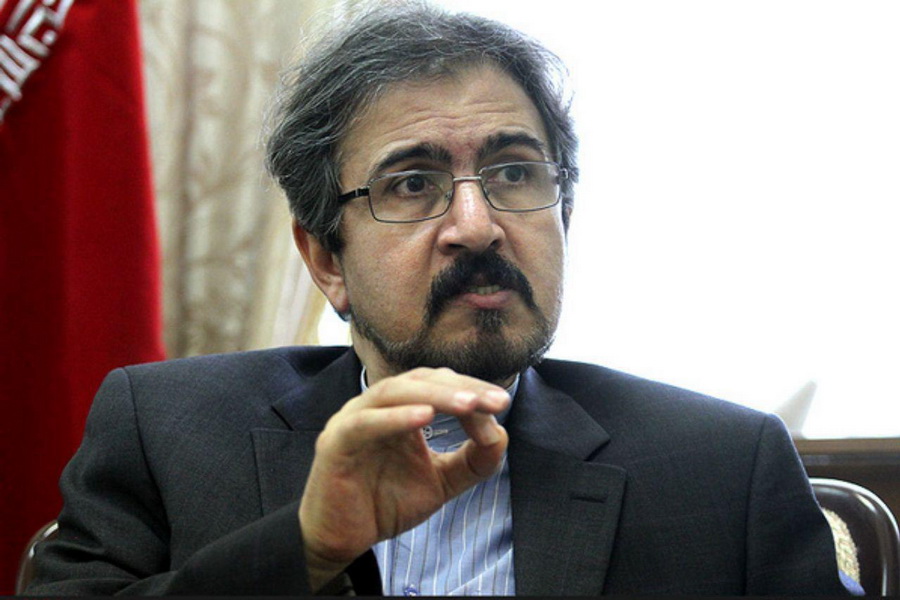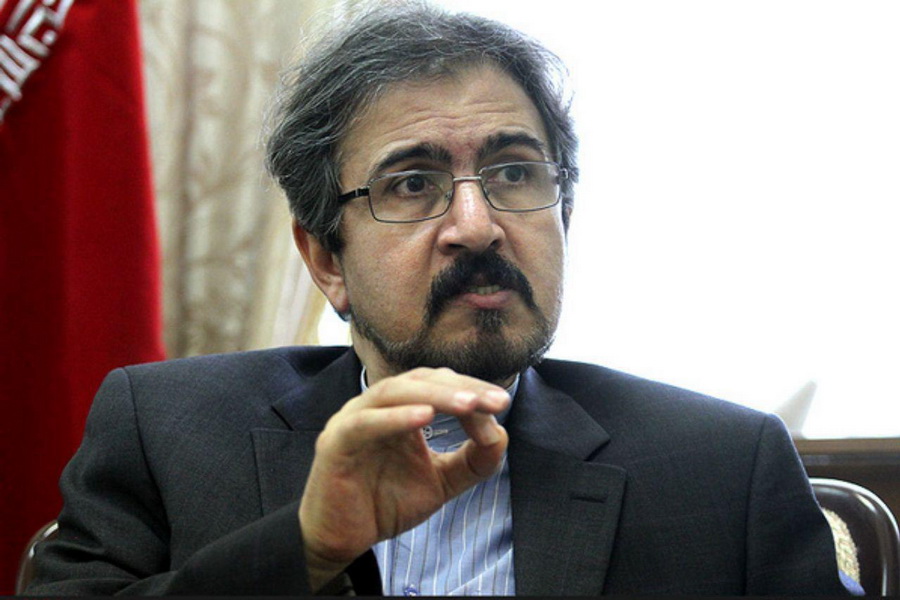 Foreign Ministry spokesman Bahram Qasemi said on Wednesday that European states should not allow third parties opposing the growing ties between Iran and Europe to push their premeditated destructive scenarios.
Rejecting accusations leveled against Iran by certain Danish statesmen, he added that Islamic Republic opposes any hostile and terrorist attack, as it condemns any type of such acts.
"Iran has so far paid a lot for fighting terrorism and it is a victim of terrorism," he said.
Describing EU as one of the major Iranian partners, Qasemi said, "They have had long-lasting excellent relations in different fields including industry, agriculture, technology, banking and financial affairs."
After US withdrawal from the JCPOA and reinstatement of the unlawful and unilateral sanctions against Iran, the world fully withstood the policy, voicing their political resolve to preserve the JCPOA, he said.
"EU and other members of G4 are not interested in unilateralism, especially of the type of Trump policies, and that's for the same reason that talks between Iran and EU started following US exit from the deal to work out a mechanism to help secure Iran's benefits," he said.
Qasemi also pointed out that the US has done whatever it could in exerting pressure on Iran and through intimidation as well as urging companies not to do business with Iran, but they continue transactions in defiance of US requests.
Rejecting what was raised yesterday (Tuesday) by certain Danish officials as baseless, Qasemi said that data collected proves the baselessness of their claims.
He further clarified it is said that an individual of Iranian origin with Norwegian nationality was due to carry out terrorist attack against Iranian opponents.
Such a person is totally imaginary, nameless and unidentified, he went on to say.
Noting that no evidence in this regard has been offered to Iran, he said that leveling undocumented accusations against Iran runs counter to friendly relations and legal and judicial regulations.
Qasemi further noted that evidence shows that the US, Zionist regime and another notorious center which is exposed to heavy accusations are trying to accuse Iranand mar Iran-EU ties on the eve of the start of the second round of US sanctions.
"We recommend wise and competent Danish authorities who have good ties with Iran to precisely look into the issue," he said, ensuring that an impartial investigation by independent and informed elements will remove accusations against Iran.
It seems that untrue information has been provided to Denmark by an intelligence service outside the Europe and unfortunately, it has taken up a hasty move to raise the issue, he said.
Denmark has accused Iran of plotting to kill an Iranian Arab opposition figure on Danish soil, and is calling for the EU to consider action against Tehran.
The Iranian government has also denied any connection with the alleged plot.