Iran
Iran warns of bitter response to attack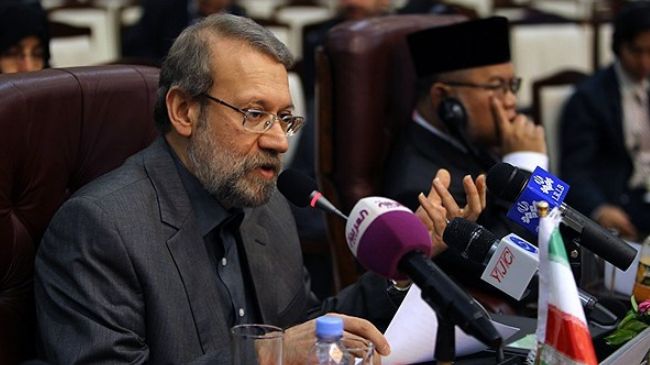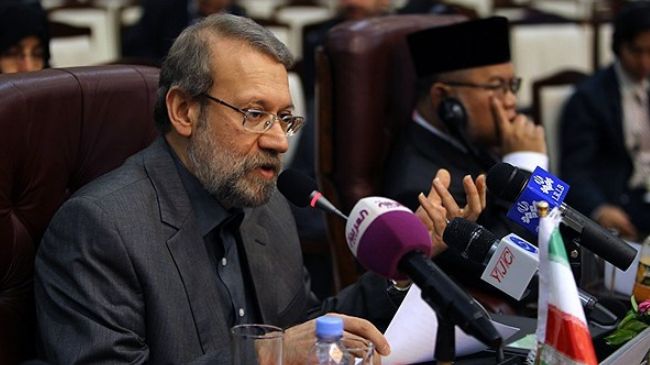 Iranian Majlis (parliament) Speaker Ali Larijani has downplayed threats of military action against the Islamic Republic's nuclear facilities, warning of a bitter response to any such attack.
"As the peaceful nuclear (energy) program of the Islamic Republic of Iran has been indigenized, it will not be destroyed by any strike or pressure," Larijani said at a news conference on the sidelines of the 8th General Assembly Meeting of the Islamic Inter-Parliamentary Union (IIPU) in the Sudanese capital, Khartoum, on Tuesday.
"Moreover, the country's response to any possible attack against its nuclear installations will be stinging," he added.
Larijani told reporters that the US-led sanctions against Iran and the pressure imposed on its economy have failed to stop the country from pursuing its nuclear energy program.
The Iranian official further downplayed threats of a military attack by Israel and the United States, and argued, "Since they have a little wisdom [left], they fear Iran's response."
The Majlis speaker also dismissed concerns about a possible radiation crisis at the nuclear power plant in Iran's southern city of Bushehr and assured that the facility meets standards set by the International Atomic Energy Agency (IAEA).
The US and Israel have been spearheading a campaign against Iran, accusing Tehran of pursuing non-civilian objectives in its nuclear energy program. The US and its European allies have also imposed sanctions against the Islamic Republic over the unfounded allegation.
Iran has strongly refuted the accusation and argues that as a committed signatory to the nuclear Non-Proliferation Treaty (NPT) and a member of the IAEA, it is entitled to develop and acquire nuclear technology for peaceful purposes.