Iran
Middle East
North America
Iran Warns of 'Proportionate Response' to Any US Unwise Move
Iran's foreign ministry spokesman rejected as "fabricated" and "groundless" recent accusations by US President Donald Trump against Tehran over rocket attacks on the American embassy in Baghdad, warning Washington against any "unwise" and adventurist move.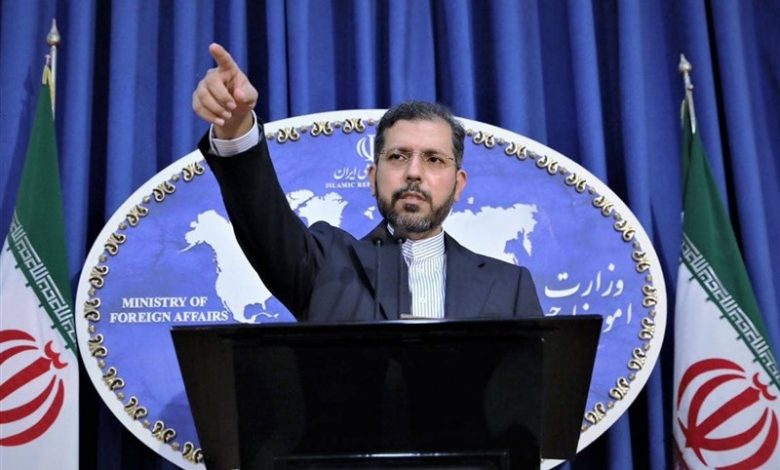 "Such fabricated, groundless and repetitive claims and accusations are made in line with the White House's common blame game and are aimed at overshadowing the very bad situation that Trump is in now," Saeed Khatibzadeh said in a statement on Thursday.
"We have repeatedly announced that attacks on diplomatic and residential sites are unacceptable, and in this special case the finger of blame should be pointed at the US and its regional allies which are seeking more tensions and new plots," he added.
Stressing that Iran's response to the US terrorism will be "valorous" and "proportionate", the spokesman called on the US regime to find "more believable scenarios" for justifying its regional plots.
He further warned Trump against any "dangerous adventurism" during his last days in the White House, saying, "The Islamic Republic of Iran will hold the US government accountable for the consequences of any unwise move in the current situation".
Late on Sunday, Iraqi officials announced that at least three Katyusha rockets had landed within Baghdad's Green Zone. The rockets landed close to the US diplomatic mission, causing sirens blaring within the compound without any casualties apart from some material damage.
Trump warned Iran on Wednesday that he would hold it accountable "if one American is killed" in rocket attacks in Iraq.
In a Twitter post that came after a meeting with senior officials at the White House, Trump claimed that Iran was behind rocket attacks on the American Embassy in Baghdad on Sunday. "Some friendly health advice to Iran," Trump tweeted. "If one American is killed, I will hold Iran responsible. Think it over."