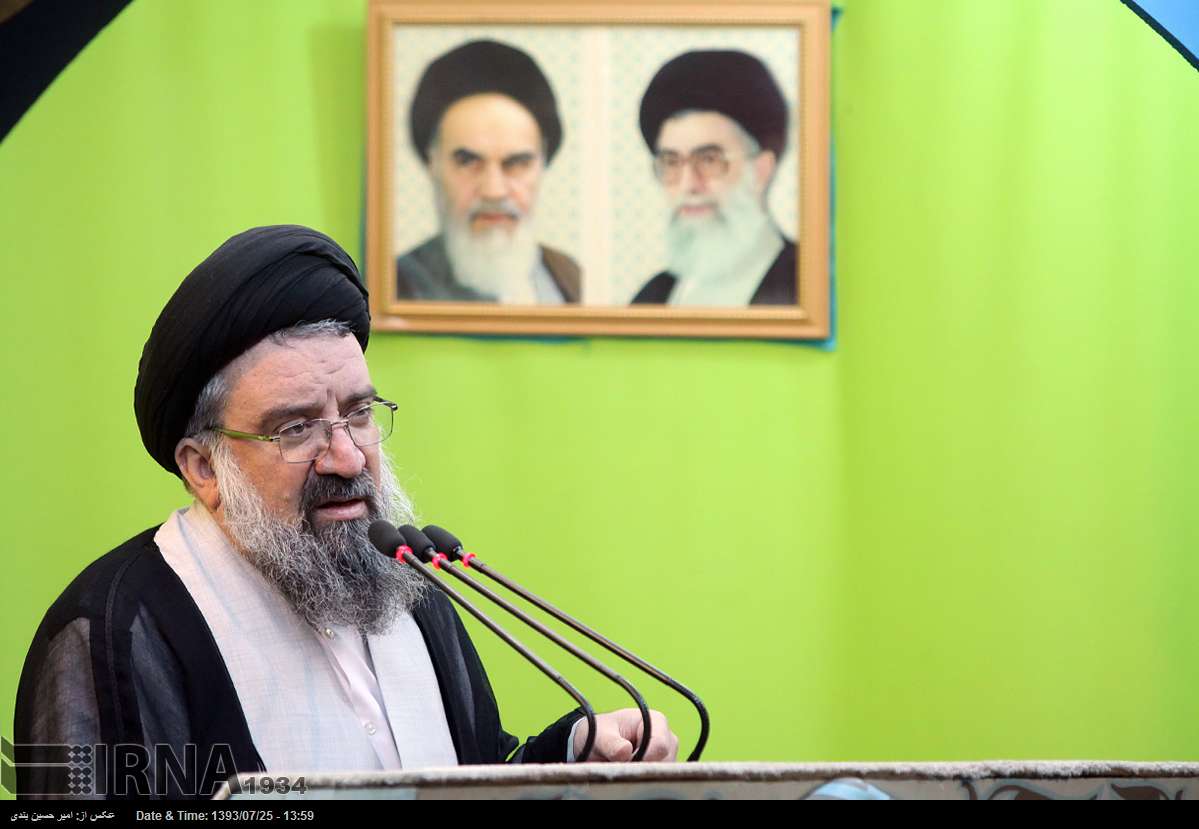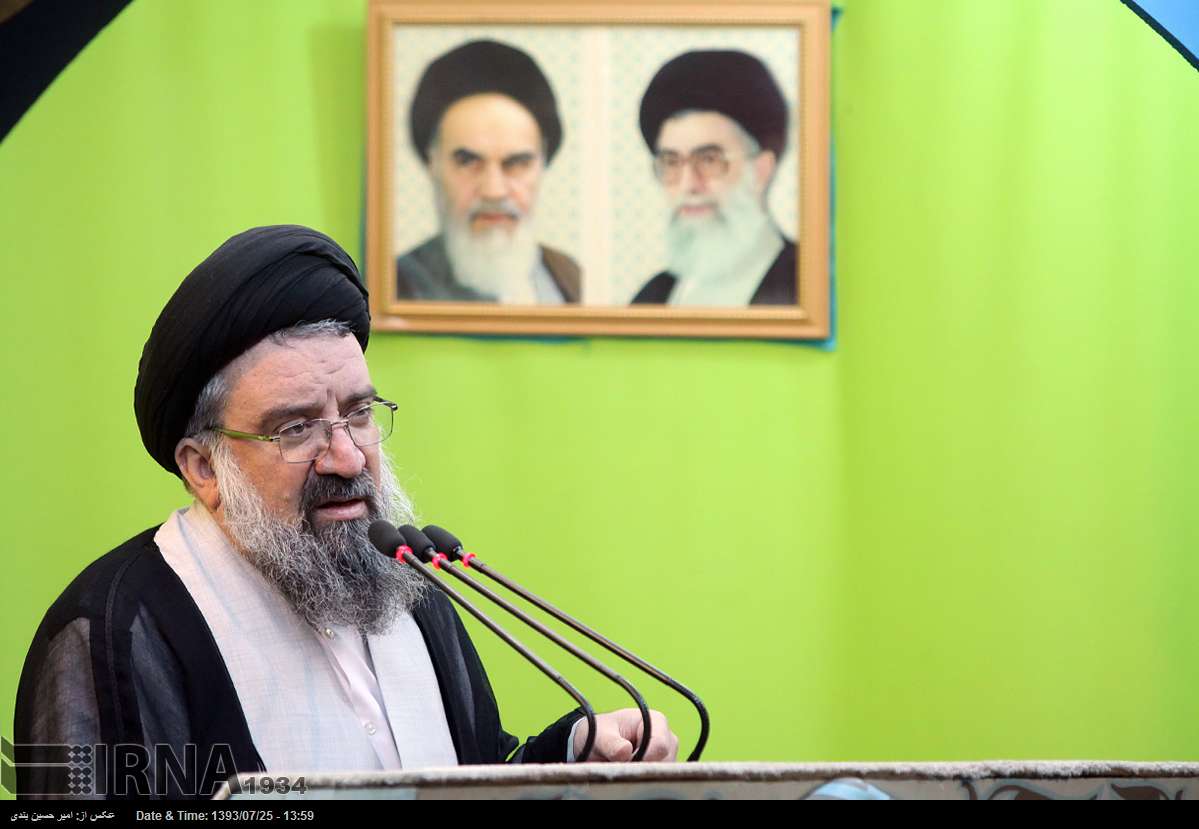 Senior Iranian Cleric Ayatollah Ahmad Khatami warned the US against the consequences of taking military action against Iran, saying such aggression will inflict heavy costs not only on the US, but also on its ally, the Zionist regime.
In an address during Eid al-Adha prayers in Tehran on Wednesday, Ayatollah Khatami cautioned the US that it will be humiliated by the Iranian nation if it dares to cause any damage to the country.
"The costs of a possible US war on Iran will be definitely heavy for Americans, and any aggression against Iran will inflict costs not only on America, but also on its ally, the Zionist regime," the cleric added.
"Americans say you should accept what we say in the talks. So this is not negotiation, but dictatorship. The Islamic Republic and the Iranian nation would stand up against dictatorship," Khatami was quoted as saying by Iranian media.
He also rejected the idea of negotiations with the US, saying Iranians saw how Washington reneged on the 2015 nuclear deal and withdrew from the Joint Comprehensive Plan of Action (JCPOA) in an "inhuman" manner.