Syria
Iran
Middle East
Iran Welcomes Resumption of Syria Ties with Other Arab States
Iran on Monday stressed pleasure in the resumption of diplomatic relations between Syria and other Arab states as a move beneficial to the region.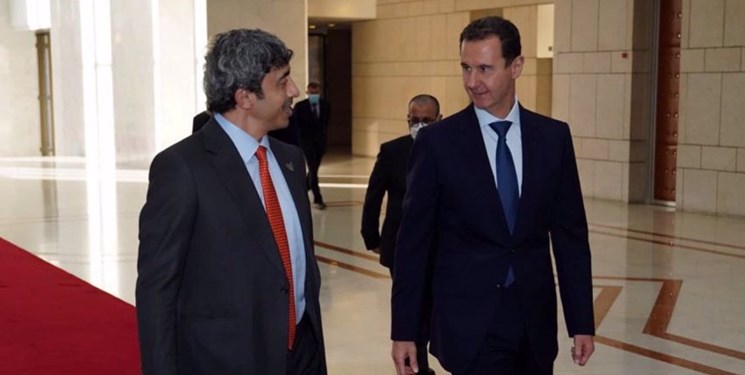 Foreign Ministry Spokesman Saeed Khatibzadeh underlined Syria's role as one of the important actors in the Arab world, saying that today, certain countries have accepted the fact that normalization of relations with Syria are in the interest of all nations in the region.
Iran not only welcomes this process but also makes every effort to accelerate the resumption of relations between Syria and other Arab countries in the region, he added.
His comments came after the UAE foreign minister met Syrian President Bashar al-Assad in Damascus last Tuesday.
UAE Foreign Minister Sheikh Abdullah bin Zayed al-Nahyan is the most senior Emirati dignitary to visit Syria in the decade since the eruption of a war in which several Arab states backed terrorist groups against Damascus.
"President Assad received UAE Foreign Minister Abdullah bin Zayed Al-Nahyan" and an accompanying delegation, Syrian state news agency SANA said.
"They discussed bilateral relations between the two brotherly countries and ways to develop cooperation in different sectors that are of common interest," it added.
Sheikh Abdullah underlined in his meeting with Assad "UAE's keenness on the security, stability and unity of Syria", UAE's state news agency WAM said.
He also stressed the "UAE's support for all efforts made to end the Syrian crisis, consolidate stability in the country, and meet the aspirations of the brotherly Syrian people", WAM reported.