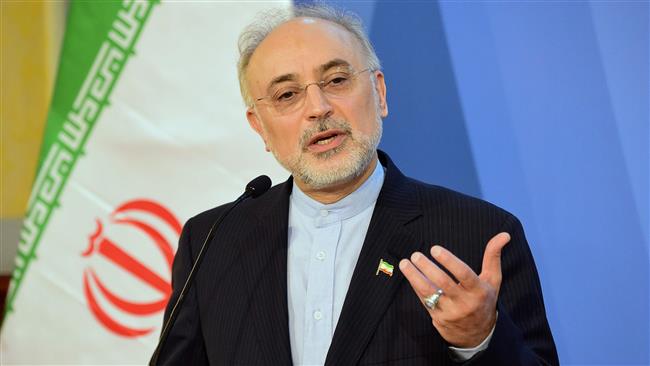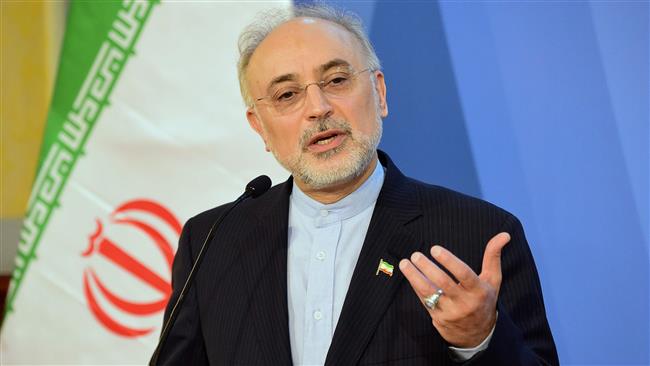 Iran is fully prepared to respond to the US Senate's decision to extend the Iran Sanctions Act (ISA) for 10 years but will act wisely and with prudence, says the top Iranian nuclear official.
"We have already made the necessary anticipations and are thoroughly prepared to show a reaction," Ali Akbar Salehi, the head of the Atomic Energy Organization of Iran (AEOI), told IRIB on Friday.
However, the Islamic Republic sees no need to publicize the measures it seeks to adopt in reaction to the decision by the US Congress to extend Iran's sanctions for another decade, he added.
The US Senate passed the ISA 99-0 on Thursday after it easily cleared the House of Representatives last month.
According to a White House official, US President Barack Obama is expected to sign the bill, which includes penalties against Iran's banking sector as well as its energy and defense industries.
Salehi emphasized that the US move was a "blatant violation" of last year's nuclear agreement, known as the Joint Comprehensive Plan of Action (JCPOA), signed between Iran and the P5+1 group of countries.
"This legislation (ISA) does already exist but it has been neutralized by the US president," the AEOI head said.

"But, if it becomes operational again, it is a clear violation of the JCPOA," he added.
The ISA was first adopted in 1996 to punish investments in Iran over its nuclear program.
Salehi further said Iran monitors all developments pertaining to the US renewal of sanctions and would make necessary decisions accordingly.
He expressed hope that Iran is not forced to adopt "technical means" to counter the US sanctions because Washington would "definitely be the loser in that case."
The top Iranian nuclear official said Tehran has always made efforts to keep the JCPOA alive and hoped the US officials "would also come to their senses."
"We will definitely make no emotional decisions but will make a decision based on prudence, vigilance and wisdom," Salehi said and stressed the importance of safeguarding Iran's national interests and sovereignty.
He also reiterated that the JCPOA is a great and important achievement for Iran, the region and the international community.
Iran and the five permanent members of the UN Security Council – the United States, France, Britain, China and Russia – plus Germany started to implement the JCPOA on January 16.
Under the JCPOA, Iran undertook to put limitations on its nuclear program in exchange for the removal of nuclear-related bans imposed against Tehran.
Leader of the Islamic Revolution Ayatollah Seyyed Ali Khamenei said on Sunday that the renewal of sanctions against Iran by the US is tantamount to the violation of US commitments under the nuclear agreement.