World News
Iran-West nuclear swap still possible, says Brazil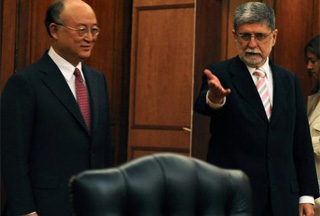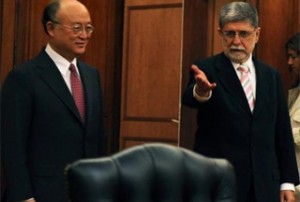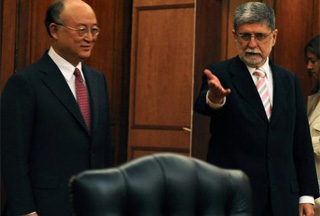 Brazil's foreign minister says a US-drafted UN-proposed nuclear swap deal to solve Iran's nuclear issue still has the chance to be agreed upon.
Celso Amorim said Tuesday that there was a lack of confidence between Iran and some countries engaged in nuclear talks, adding that a third "faithful depository" country could solve the problem.
Amorim denied that Brazil had a "special proximity" with Iran, saying Brazil's only difference with Western powers was that it believed a uranium exchange deal proposed by the International Atomic Energy Agency (IAEA) in October could still succeed through negotiations.
"Iran doesn't have confidence in some countries and those countries don't have confidence in Iran. So what is the solution? Just as you have in private transactions, a faithful depositary that can be a third country," the Brazilian minister told reporters in Rio de Janeiro on Tuesday after a meeting with Yukiya Amano, the director general of the IAEA.
Amorim did not specify which country should act as a neutral ground, but he did rule out Brazil, Reuters reported.
Under the proposed deal, Tehran would have to ship most of its low-enriched uranium (LEU) out of the country, and receive nuclear fuel up to 18 months.
Iran needs the fuel to power a research reactor in Tehran that produces medical radioisotopes for cancer treatment, but maintains that it need guarantees that nuclear fuel rods would eventually find their way back to the country, should it ship out its LEU stockpile.