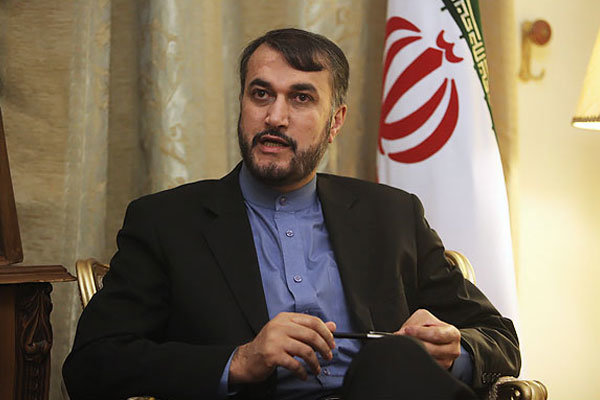 Iranian Foreign Minister Hussein Amir Abdollahian said the Iranian diplomatic mission in Yemen is now run by chargé d'affaires, adding that the new ambassador will be introduced soon.
Speaking to reporters on the sidelines of a ceremony to commemorate Martyr Hassan Irloo, Amir Abdollahian said that Iran believes that in order to preserve the national unity and territorial integrity of Yemen, a government should be formed with the participation of all Yemeni parties.
He noted that Iran is against disintegrating the regional and Islamic states.
Iran will continue following up developing cooperation, lifting humanitarian blockade, and ending aggression against Yemen.
He stressed that the Yemeni crisis will merely have a political solution.
Iranian Foreign Ministry Spokesperson announced that the Iranian ambassador to Yemen Hassan Irloo passed away on Tuesday morning after contracting COVID-19.
Irloo, who was also a chemical warfare veteran, contracted COVID-19 at his mission site in Yemen.
Yemen has been since March 2015 under a brutal aggression by Saudi-led coalition. Tens of thousands of Yemenis have been injured and martyred in Saudi-led strikes, with the vast majority of them are civilians.
The coalition has been also imposing a blockade on the impoverished country's ports and airports as a part of his aggression which is aimed at restoring power to fugitive former president Abdrabbuh Mansour Hadi.
Meanwhile, Yemen is home to the world's largest humanitarian crisis, with at least 7 million people on the brink of famine and hundreds of thousands suffering from cholera.
Elsewhere in his remarks, Amir Abdollahian hailed negotiations on lifting sanctions, saying reaching an agreement will be possible if the other parties negotiate with good faith.
Source: Al-Manar English Website and IRNA