Iran
Iran will certainly gain victory in nuclear issue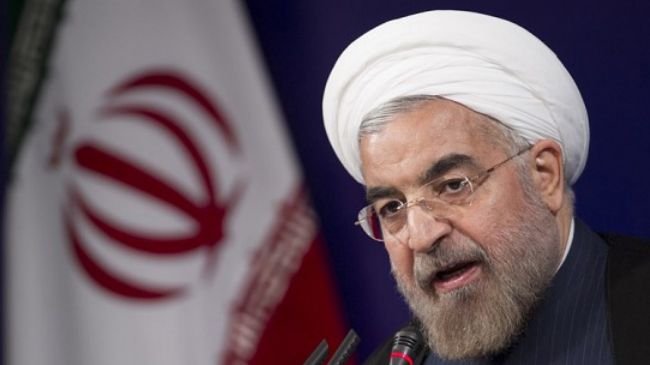 Iranian President Hassan Rouhani says Iran will be victorious in resisting and ultimately removing the pressures over the Islamic Republic's nuclear energy program.
"On the issue of nuclear technology, I have no doubt that the Iranian nation will achieve victory against the pressure by others," President Rouhani said on Saturday.
"We will move forward step by step while maintaining our rights and through logic and reasoning with the P5+1 members," he said.
The Iranian president said that Iran would proceed with the negotiations with the six countries on its nuclear energy program until all the sanctions against the Islamic Republic are forever lifted and the country is able to permanently possess peaceful nuclear technology.
President Rouhani emphasized that Iran would not take steps beyond its "natural, legal and transparent" nuclear rights and would not let enemies violate its rights.
Iran and the five permanent members of the UN Security Council – the United States, France, Britain, Russia, China – plus Germany have been holding negotiations to iron out differences and start drafting a final deal that would end the dispute over the Islamic Republic's nuclear energy program.
In November 2013, the two sides signed an interim deal in the Swiss city of Geneva, which came into force on January 20. They are now working to outline a comprehensive deal.