Iran
Iran will get UN Security Council to lift sanctions: Rouhani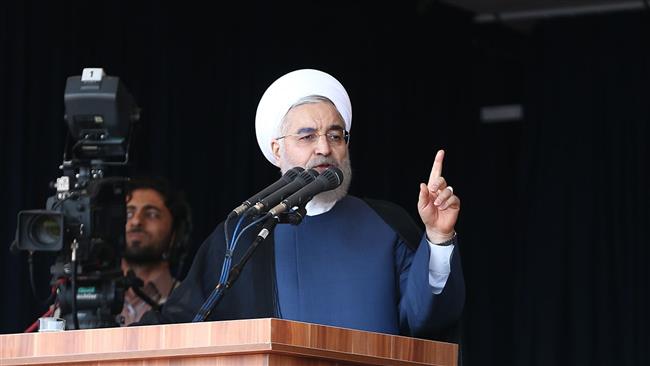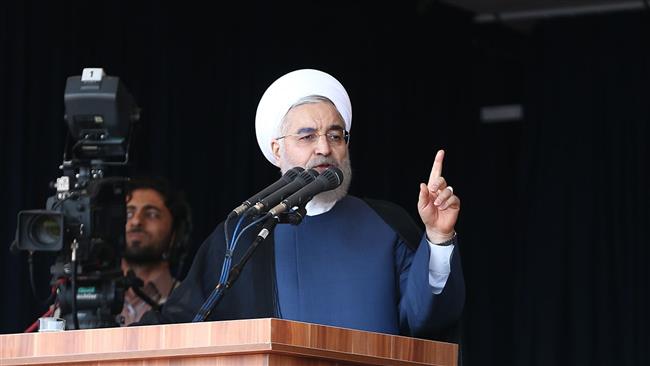 Iran's President Hassan Rouhani says the Islamic Republic will get the UN Security Council, which has imposed restrictions on Tehran over its nuclear program, to lift sanctions.
"We will not allow foreigners to proceed with the sanctions [which amount to] cruelty and crime and [we will not allow] the Iranian nation's rights to be trampled upon," Rouhani said in an address to people of the northeastern Iranian province of North Khorasan on Sunday.
Noting that his administration would resist the enemy's efforts to paralyze the nation, he said the Iranian nation will strengthen its unity and cohesion to work towards national development and economic prosperity.
He said Iran will continue to enrich uranium on its soil and will also boost its economy at the same time.
Rouhani made the remarks as Iran and the P5+1 group of countries – the United States, Britain, France, China and Russia plus Germany – are seeking to finalize a comprehensive deal on Tehran's nuclear program by June 30.
Iran and the six countries have been working on the text of a final comprehensive agreement since they reached a mutual understanding on the key parameters of a final deal in the Swiss city of Lausanne on April 2.