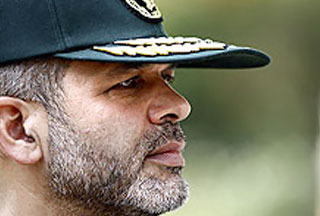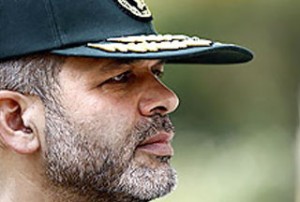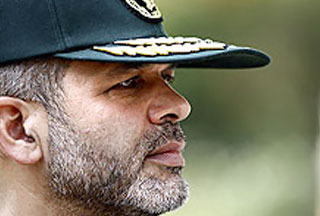 Iran's defense minister vows to find and punish the terrorists, who staged a deadly bomb blast in the southeastern province of Sistan-Baluchestan.
Brigadier General Ahmad Vahidi told Fars News Agency on Friday that he would do everything in his power to hunt down the Jundallah terrorists and bring them to justice.
"The Islamic Republic will locate these terrorists [wherever they are] and make them pay for their heinous crimes," said Vahidi. "We will not leave this incident without a crushing response."
"This very incident unveiled the true nature those who call themselves the pioneer in 'war on terrorism'," he said in a reference to the United States, which is accused of assisting the Jundallah terrorist group.
A number of leading newspapers in the West, such as The Sunday Telegraph, have declared Jundallah to be a CIA brainchild engineered to achieve the longstanding US goal of "regime change in Iran."
Vahidi also urged the Pakistani government to help Iranian officials in their efforts to rid the region of terrorist organizations.
Mindful of the West's refusal to acknowledge Jundallah as a terrorist cell, Vahidi said "it is most surprising how Jundallah militants, despite their many acts of crime against humanity, have yet to be declared as terrorists in European countries and the US."
More than 40 people, including senior commanders from the Islamic Revolution Guards Corps (IRGC), Nour-Ali Shoushtari and Rajab-Ali Mohammadzadeh, were killed on Sunday when a bomb exploded during a sit-down between Shia and Sunni tribal leaders.
The Pakistan-based Jundallah terrorist group has claimed responsibility for the bomb blast in the borderline region of Pishin.
Spearheaded by Abdulmalek Rigi, Jundallah terrorists have staged a tidal wave of bombings and terrorist attacks in Iran, one of which left at least 25 Iranians dead in early June.
Abdulhamid Rigi, the apprehended brother of the Jundallah point-man, told Press TV in a recent interview that Abdulmalek had held several "confidential" meetings with FBI and CIA agents in Karachi and Islamabad.
He added that during one of the meetings, two female US agents had offered weapons, safe bases in Afghanistan and professional trainers and had attempted to recruit volunteers.