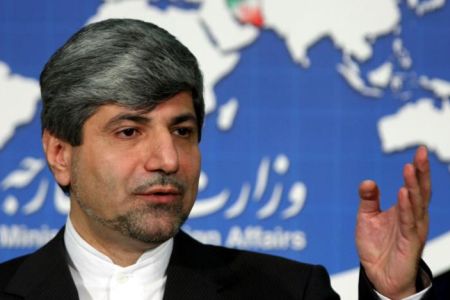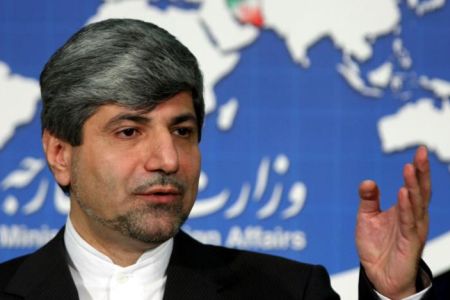 Iran has dismissed political pressure to affect the case of three American detainees, saying they should be held accountable for illegal entrance into the country.
"The three American citizens were arrested in July 2009 on suspicion of illegal entrance into Iran's soil. So, their offense is obvious and they should be held accountable before the court of law like any other individual," Iranian Foreign Ministry Spokesman Ramin Mehmanparast said on Sunday.
"Any effort to affect the judicial case of the detainees through political pressure or media propaganda in certain European cities will have no impact on the independent approach of Iran's judiciary," he added.
He said that authorized bodies are investigating other possible charges against the three US citizens including any act against Iran's security.
The Iranian spokesman rejected any link between the case of the three Americans and a number of Iranian detainees in the US.
"The Islamic Republic demands humanitarian conditions and observation of international standards for Iranian nationals detained in the US," Mehmanparast said.
"Iran stresses that a considerable number of Iranians are arrested in the US for political motivations. They should be released immediately," he added.
The remarks came after US President Barack Obama on Saturday called on Iranian officials to "immediately release" three US citizens currently held in Iran, saying they never worked for the US government.
Ahead of the one-year anniversary of their arrest, Obama said the three committed no crime and were simply adventurous young people.
Sarah Emily Shourd, 31, Shane Michael Bauer and Joshua Felix Fattal, both 27, were arrested in Iranian territory after crossing the border from the Kurdish mountains of northern Iraq in July 2009.
They were later charged with espionage after Tehran Prosecutor General Abbas Jafari-Dolatabadi found "compelling evidence" that the three US citizens had actually been cooperating with US intelligence agencies.
Iran allowed their mothers to travel to Iran and visit their children, a decision that Iran said was made due to humanitarian concerns and in accordance with the tenets of Islam.
The US has detained several Iranian nationals on charges of violating the US-imposed sanctions against Iran.
Contrary to the harsh treatment of Iranians in US custody, the three detained US citizens have been treated well, despite the fact that they are facing very serious charges.