Iran
Saudi Arabia
Iran will not invite Saudi king to NAM summit over executions: Official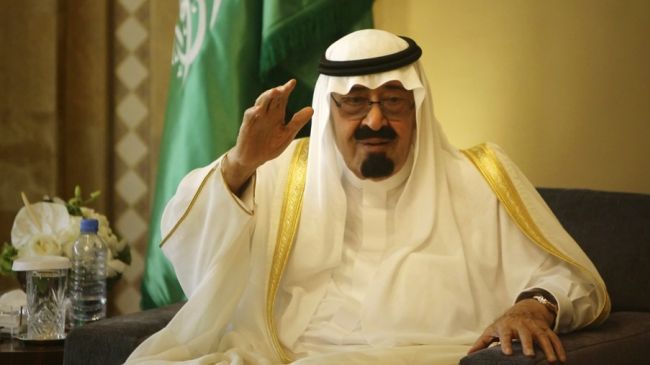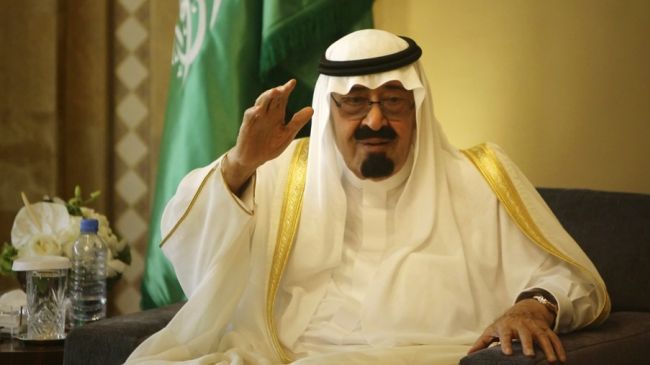 A senior Iranian official says Tehran will not invite Saudi Arabia's King Abdullah to a summit of the Non-Aligned Movement in Tehran following the execution of a group of Iranian nationals in the Arab state.
Deputy Foreign Minister for Arab and African Affairs Hossein Amir Abdollahian described the execution of the Iranians as "politically-motivated and malicious," stressing that Saudi officials must pay a high price for their anti-Iran conduct, ISNA reported on Friday.
He added that Iran has opted not to extend an invitation to King King Abdullah bin Abdulaziz Al Saud to attend the 16th summit of the NAM member states, which will be held between August 26 and August 31 in the Iranian capital Tehran.
Amnesty International has condemned Saudi Arabia for the recent execution of a number of Iranian citizens, warning that a large number of people are being executed in the kingdom after 'grossly unfair' trials.
On April 18, Press TV reported that Saudi officials had executed eight Iranian sailors in the eastern city of Dammam without any legal proceedings.
According to the Saudi Al-Tagheer news channel, the executions were carried out on April 15 on the order of the Saudi Interior Ministry, which has been implicated in the unrest in Syria and the violence in Iraq as well.
Meanwhile, the head of Iran's Majlis National Security and Foreign Policy Committee, Alaeddin Boroujerdi, has stated that Tehran will take action on the execution of Iranians in Saudi Arabia via international channels.
The Iranian Foreign Ministry has said that it plans to send a delegation to Saudi Arabia over the issue.
On May 30, the Persian-language Tabnak news website reported that Saudi officials in Dammam executed 10 more Iranian citizens.
The website added that a total of 25 Iranians were kept at Dammam prison and 18 of them were executed in two stages.
The prisoners were Iranian sailors who were arrested on a fishing boat in international waters 70 miles off the coast of Saudi Arabia six years ago on charges of 'drug possession.'
The executions came despite an April 18 telephone conversation between Iran's Foreign Minister Ali Akbar Salehi and his Saudi counterpart, Saud al-Faisal, during which they discussed the issue and stressed the importance of exercising prudence.