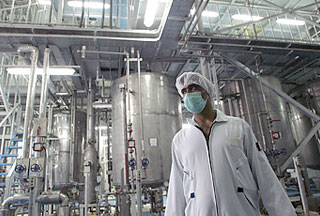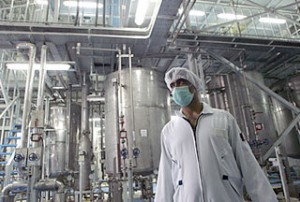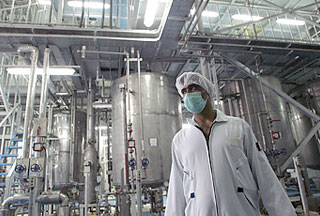 Iranian Foreign Ministry Spokesman Ramin Mehmanparast has stated that the Islamic Republic will have the capacity to produce the plate-type dispersion nuclear fuel element in the coming months.
"Those who make allegations that Tehran lacks the means to manufacture the plate-type dispersion nuclear fuel element should wait for the end results of our work in four months," he told the IRNA news agency on Saturday.
Mehmanparast added, "Ever since Iran set its civilian nuclear program in motion, certain elements have claimed that the technical expertise the Islamic Republic employs is by no means indigenous and comes from outside. They even assume Iranian nuclear activities will come to a standstill should restrictions be imposed on the importation of the foreign-made parts required to advance the nuclear program."
Later, it was acknowledged that Iranian scientists have the capability to produce 3.5-percent enriched uranium after the world saw new generations of Iranian-made nuclear centrifuges, he noted.
"Iran has always conducted its nuclear activities under the supervision of International Atomic Energy Agency inspectors, and they are well aware that Iran has the capability to produce the plate-type dispersion nuclear fuel element," he pointed out.
The West expressed reservations about the first reports that Iran had produced its first batch of 20-percent enriched nuclear fuel, but the UN nuclear watchdog dispelled the doubts.
Mehmanparast also stated that the expertise to produce the plate-type dispersion nuclear fuel element does not differ greatly from the technology required to produce nuclear fuel rods, adding that a unit of the Isfahan Uranium Conversion Facility (UCF), which was inaugurated in early spring 2009, is currently converting the 20-percent enriched fuel into fuel rods.