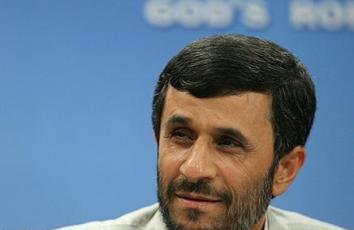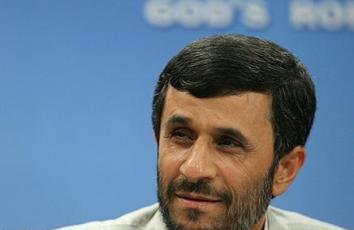 President Mahmoud Ahmadinejad said here on Tuesday that if the bullying powers want to take measure against any regional country, Iran will counter them and will stand beside its brothers.
In a meeting with visiting Bahraini Foreign Minister Sheikh Khaled bin Ahmad bin Mohammad Al-Khalifa, he added hat the enemies' efforts to foment tension between the two countries will be of no avail.
"Iran-Bahrain ties have always been brotherly and we are certain that our brothers will never allow any measure to take place against Iran," he said.
Expressing pleasure over the increasing trend of bilateral ties, he hoped that bilateral cooperation in the oil and gas sectors will improve.
The two countries have lived together peacefully for centuries, he said, noting that some are trying to 'devor' the entire region and suppress Palestine without facing any protest from the region.
The future belongs to the regional nations and bullying powers are on the verge of destruction, he said.
Ahmadinejad also called for speeding up the implementation of joint projects.
The Bahraini minister, for his part, said that holding Iran-Bahrain Joint Cooperation High Commission meeting reveals that the two neighboring states favor development of ties.
Bahrain is interested in friendly ties with Iran, he noted.
He went on to say that his country is opposed to the presence of alien powers in the region because it is a treat to the entire region.
Rejecting the news of entrance of the Israeli forces to Bahrain, he added that the country will never allow them to step on its territory.