Iran
Qasem Suleimani
Iran will serve justice to culprits in Soleimani's assassination with no discrimination: Judiciary chief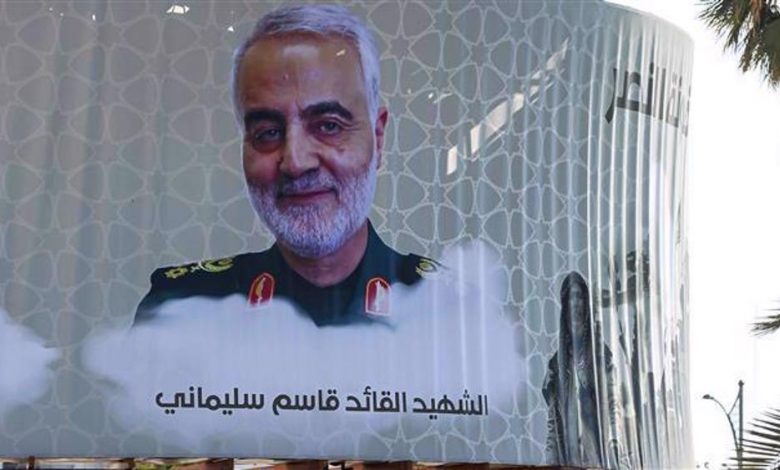 Judiciary Chief Ebrahim Raeisi says those involved in the assassination of Iran's legendary anti-terror commander Lieutenant General Qassem Soleimani will be justly punished without any discrimination.
"The carrying out of justice without any discrimination and exception is the Islamic Republic of Iran's certain policy regarding the punishment of those who gave the orders, their accomplices and the assassins in the terrorist move in [the Iraqi capital of] Baghdad last year," Raeisi said in a phone call with President of Iraq's Supreme Judicial Council Faiq Zidan on Tuesday.
The US military assassinated General Soleimani, the commander of the Quds Force of the Islamic Revolution Guards Corps (IRGC), along with Abu Mahdi al-Muhandis, deputy head of Iraq's Popular Mobilization Units (PMU), and their companions by targeting their vehicle outside Baghdad International Airport on January 3.
The cowardly act of terror was carried out under the direction of US President Donald Trump, with the Pentagon taking responsibility for the strike.
Head of the Iranian Judiciary's High Council for Human Rights Ali Baqeri-Kani said on Monday that 48 culprits had been identified in connection with the assassination of General Soleimani and all necessary measures have been taken to prosecute them.
Raeisi hailed efforts by Iraq's judicial bodies to constantly follow up on the case and said the terrorist act was aimed at blocking Tehran and Baghdad's path to progress and development.
"We consider the United States as a clear example of state terrorism," the Iranian judiciary chief said.
He further said Iran and Iraq have "intertwined and inseparable" national security and are firmly determined to jointly battle against those who are trying to create tension and undermine security.
Raeisi added that the US is the common enemy of the Iranian and Iraqi nations, and that cooperation between the two neighboring countries should lead to the prosecution of all those who have played a role in the big terrorist crime.
Stressing the importance of the American troops' pullout from Iraq, he said regional countries are capable of maintaining their own security without foreign interference.
"The US presence in the region has had no achievement but insecurity and has only spread chaos and undermined security in the region," he added.
Zidan, for his part, emphasized the implementation of justice without discrimination in the assassination case.
He said regional security should be provided by its own countries, and that there is no need for the presence of foreign forces in this regard.