Iran
Iran will stand by Iraq in anti-terror fight: Rouhani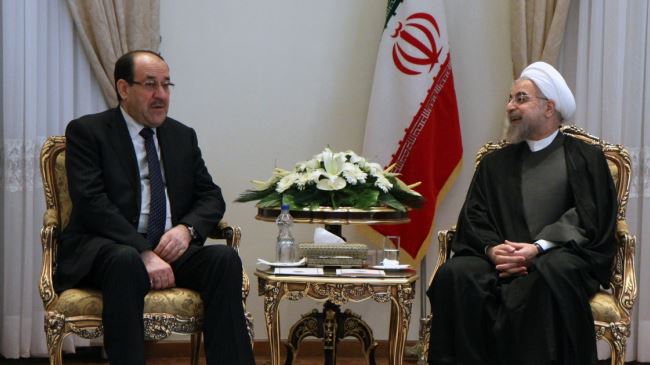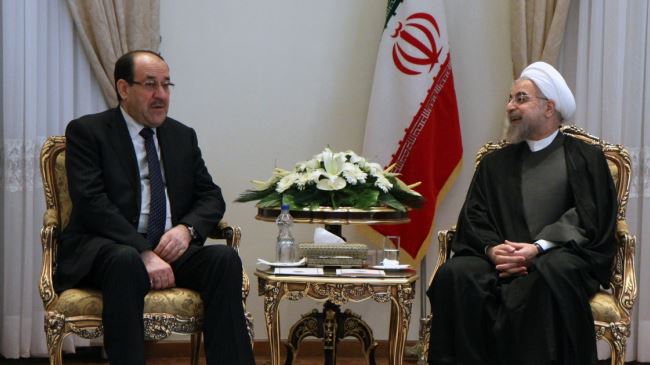 Iran's President Hassan Rouhani says the Iraqi army and nation have no need for any foreign military presence to defend their country against terrorists, stressing that Tehran will stand by Baghdad in its anti-terror campaign.
"In the fight against terrorism, Iran stands by the Iraqi people and has set no condition for its aid," President Rouhani said in a meeting with Iraq's Vice President Nouri al-Maliki in Tehran on Tuesday.
He praised the Iraqi nation for making great achievements in the ongoing battle against foreign-backed terrorist groups operating in the country.
"Maintenance of Iraq's unity and territorial integrity is important for the Islamic Republic of Iran because a united Iraq can help establish stability in the [Middle East] region," the Iranian president said.
Noting that enemies have always caused major obstacles in the way of regional countries' development, he said that Middle East states are currently grappling with such challenges as extremism, violence, terrorism and oil price slide.
President Rouhani further commended the democratic power transition in Iraq and the formation of a broad-based government in the Arab country.
The Iraqi vice president, for his part, said foreign plots are aimed at disintegrating Iraq through fueling sectarian violence in the ethnically-diverse nation.
Maliki added that Baghdad followed Iran's model of employing volunteer forces to tackle the threat of terrorism and has managed to drive them out of many occupied areas.
The ISIL terrorists currently control large areas of Iraq. The group sent its militants into Iraq in June, seizing large swathes of land straddling the border between Syria and Iraq.