Iran
Iran will surmount US sanctions but will not compromise red lines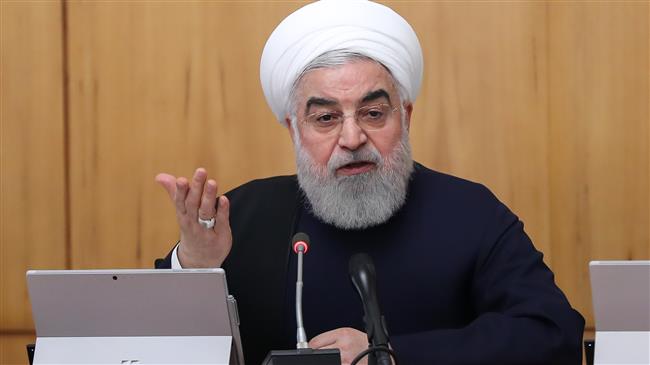 Iranian President Hassan Rouhani says his administration is determined to surmount the sanctions against the country through different means but will not compromise its red lines.
"We should either bypass the sanctions or compel the enemy to repent, and the administration is determined to frustrate this plot (sanctions) both through boosting domestic production and other different means like negotiations," Rouhani said at a weekly cabinet session in Tehran on Wednesday.
"But in doing so, the administration will act in line with the establishment's red lines and will not cross them," he added.
Tensions have soared between Iran and the US since last year, when President Donald Trump pulled Washington out of the 2015 nuclear deal between Tehran and the P5+1 group of countries consisting of the United States, the UK, France, Russia, and China plus Germany, and reimposed the sanctions that had been lifted under the deal, officially known as the Joint Comprehensive Plan of Action (JCPOA).