Iran
Iran 'won't let Zionist regime disrupt N-talks'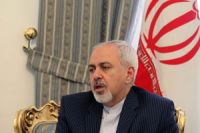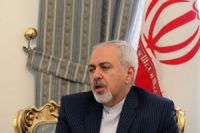 Iranian Foreign Minister Mohammad Javad Zarif says Tehran will not allow Zionist regime to interfere in the process of negotiations between Iran and the 5+1 group over the country's nuclear energy program.
According to Press TV, on Wednesday, the last day of his New York visit, Zarif pointed to the anti-Iran statements by Zionist regime's Prime Minister Benjamin Netanyahu during the latter's speech at the 68th Session of the UN General Assembly and added, "We definitely will not allow Netanyahu to decide on how we should pursue the nuclear talks. We will decide ourselves."
The top Iranian diplomat pointed out Netanyahu and other warmongers seek to sow discord in a bid to sabotage the possibility of an agreement, but Tehran will not allow that to happen.
On Tuesday, Netanyahu threatened unilateral military action against Iran to dismantle Iran's civilian nuclear facilities.
He repeated his baseless accusation that Tehran is seeking to develop nuclear weapons.
Zarif emphasized that Iran will continue to insist on its inalienable right to nuclear technology for peaceful purposes.
The Iranian foreign minister argued that Netanyahu's Iranophobia campaign aims to spoil the positive atmosphere created regarding Tehran's nuclear energy program following the recent visit by Iran's President Hassan Rouhani and an Iranian delegation including Zarif himself to New York to attend the annual General Assembly meeting as well as extensive meetings with the representatives of other nations.