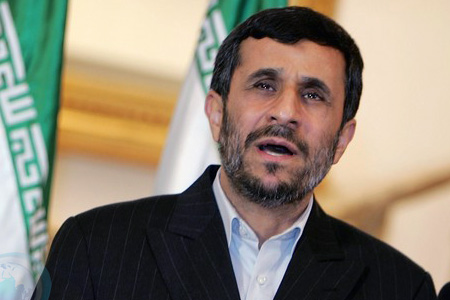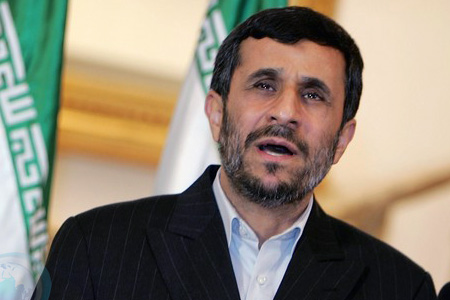 Iran's president has dismissed threats against the country's nuclear program, saying Tehran favors continuation of talks with the 5+1 group "in a fair and reasonable atmosphere."
"We can't tolerate that they [5+1 group] use the language of threat and pressure against us so that their conditions dominate the negotiations," said President Mahmoud Ahmadinejad in a televised interview with PBS network on Monday.
"We have always sought negotiations with others in a fair and reasonable atmosphere," he went on to say.
The Iranian chief executive described remarks by US officials against the Iranian nation as "hostile and unrealistic."
"The more hostile statements by Ms. Clinton and other US officials get against the Iranian nation, the more united our people will become," he noted.
President Ahmadinejad's remarks came in the wake of undiplomatic rhetoric by the US Secretary of State Hillary Clinton questioning the role of the IRGC (Islamic Revolutionary Guard Corps) in the country and calling for a change in the "apparatus of the state."
During the interview, President Ahmadinejad again rejected as baseless the claims that Iran is in pursuit of a nuclear bomb, reiterating that production of nuclear weapons has no place in Iran's doctrine.
"They know quite well that Iran is not after a nuclear bomb; their pressure is political. They should produce proof and evidence for their claims," the Iranian president stated.
Pointing to the issue concerning the expulsion of two inspectors of the International Atomic Energy Agency (IAEA) from Iran, President Ahmadinejad reiterated that the IAEA inspectors were allowed to inspect Iran's nuclear facilities within the agency's legal framework as the agency's cameras have been installed in all nuclear centers of the country.
Under the Nuclear Non-Proliferation Treaty (NPT) statute, the inspectors cannot step beyond the rules, he further explained.
The Iranian chief executive did not envision a conclusive result for talks between acting Palestinian Authority Chief Mahmud Abbas and leaders of the Israeli regime, criticizing the United States and the West for ignoring the Palestinian Islamic resistance movement Hamas as the legitimate representative of the Palestinian nation.
"How can you expect the negotiations bear fruit, while more than five million Palestinians are displaced," the Iranian president noted.
President Ahmadinejad is scheduled to address the 65th UN General Assembly session on Tuesday.