Iran
Iran,G5+1 talks aiming to reach comprehensive accord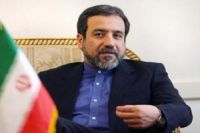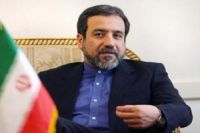 Deputy Foreign Minister for Legal and International Affairs and senior member of Iran negotiation team with the G5+1, Abbass Araqchi , said on Thursday that the Iran and G5+1 talks in Vienna on Thursday fell within framework of the Geneva Accord final step to reach a comprehensive solution.
Araqchi told IRNA that all technical issues, referred to experts by political directors, will be discussed in that round of the expert meeting of the two sides.
He said meeting in Vienna discussed mainly technical issues, including Arak reactor.
Elsewhere in the interview, he said talks on enrichment and relevant issues will continue until the two parties reach final understanding.
He said in that round of talks the 5+1 envoys are present and Iranian expert delegation is headed by Hamid Baeedinejad, Director General of the Political and International Affairs Department at Foreign Ministry.