Europe
Iran
Middle East
Iranian Airline to Resume Flights to Rome
The Islamic Republic of Iran Airlines, Iran Air, will resume flights between the capital cities of Tehran and Rome, as Iranian expatriates in Italy are demanding more for air travel to their homeland.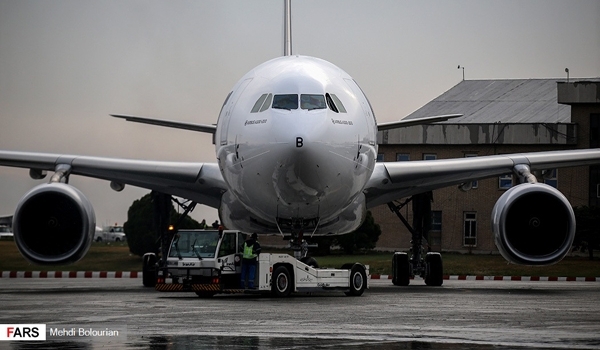 Iran's flag carrier airline will resume flights to the Italian capital as of December 2, Masoumeh Asqarzadeh, an Iran Air official, said on Wednesday.
She that Iran Air will resume its flights to the country in response to requests by Iranians living abroad.
Therefore, Tehran-Rome-Tehran flights will be operated every Monday and Thursday, Asqarzadeh said.
Currently, Iran Air flies to the Italian city of Milan every Tuesday and Friday.
In relevant remarks last month, Italian Ambassador to Iran Giuseppe Perrone voiced his country's willingness to develop mutual cooperation with Iran in different fields, specially in economic and trade areas.
He said that the Italian private sector and companies are very interested to increase their cooperation with their Iranian counterparts.
"Iranian designers are really creative and today's ceremony is not only seeking to display works of an Italian company, but also highlight history of the two countries' exchanges in the field of designing," the Italian envoy added.
He noted that most of the Italian companies attend the Iranian exhibitions and a large number of them are working in Iran.