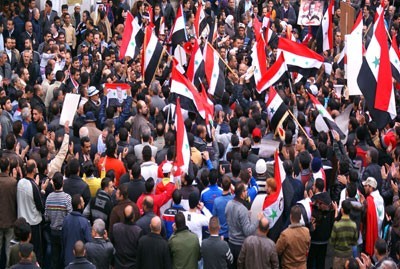 The Iranian Ambassador to Lebanon Ghazanfar Roknabadi said the Syrian people reject any foreign interference in Syria's internal affairs.
The Iranian ambassador told al-Manar TV on Saturday that Syria will come out stronger from the crisis, stressing that Syria will keep its support to resistance to the end.
Roknabadi voiced Iran's standing by reform s led by the Syrian leadership, indicating to the marches of millions of citizens in the Syrian cities in support of reforms and in rejection of the Arab League decision.
He said that Iran and Syria are bound by exceptional relations in the face of the Zionist project supported by the US, reiterating Iran's support to resistance and just world causes.
The Chinese Ambassador in Lebanon Wu Zexian voiced his country's rejection of any foreign interference in the Syrian internal affairs, adding that sanctions won't help in solving the problem.
Zexian stressed the importance of exerting efforts to solve the crisis in Syria and extending help in creating appropriate climate for implementing the reforms announced by the Syrian leadership through dialogue and political process.