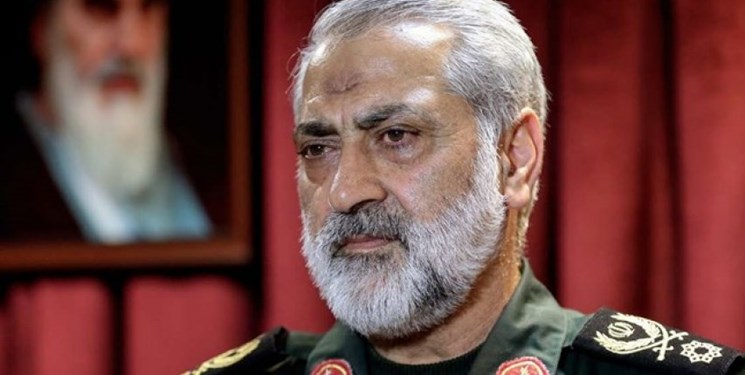 Spokesman for the Iranian Armed Forces Brigadier General Abolfazl Shekarchi rapped the US interfering policies in the regional states, and stressed the need for American forces to leave the region.
Iran's stance regarding the US meddlesome policies in West Asia is that they should leave the region, General Shekarchi said on Wednesday.
He added that Iran will never retreat from this position at all.
Elsewhere, General Shekarchi said that US President Joe Biden is following the same policies that were pursued by Donald Trump.
"In our view, there is no difference between (Joe) Biden and (Donald) Trump. US is an arrogant, oppressive, and looter regime and Biden's taking office will not create any difference in the totalitarian policies of Americans," he said.
"Trump was implementing US oppressive policies openly and Biden is implementing those more covertly; so we should be vigilant against the US measures," General Shekarchi said.
In relevant remarks in December, Commander of the Islamic Revolution Guards Corps (IRGC) Aerospace Force Brigadier General Amir Ali Hajizadeh underlined the need for the American forces to withdraw from all countries of the region.
"The cancerous tumor of the US should be removed from the region. While the Americans are in the region, they bring humiliation, insecurity and misery," General Hajizadeh said.
He underlined that Iran's struggle against the Great Satan (the US) will continue.
Also, in September, IRGC Commander Major General Hossein Salami said that the US has now been isolated in the world and is withdrawing from the region.
"Today the US, which has been exerting pressures to isolate Iran, has itself been isolated. The US has gradually lost its political influence in the region and the world and has been marginalized in the political developments and failed to score any victory in the battlefield," General Salami said, addressing Iranian lawmakers in Tehran.
He referred to the US role in the formation of ISIL terrorist group, and said Iran defused Washington's plots in this grand battlefield and prevented materialization of its political wishes to restructure the Middle-East politically.
"The US is now withdrawing while it is tired, worn-out and debilitated," General Salami said.