Iran
Iranian Army Develops ICS Frequency Switch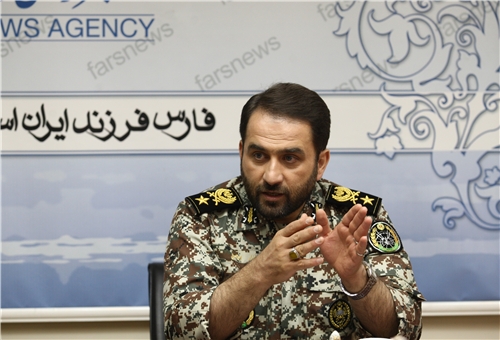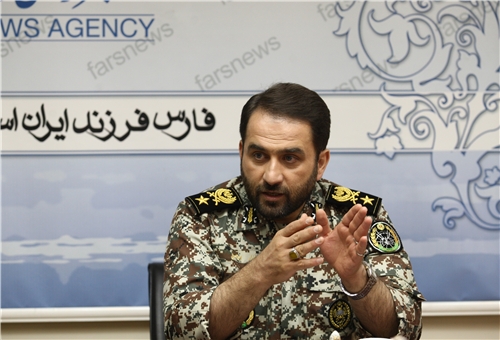 Commander of Khatam ol-Anbia Air Defense Base Brigadier General Farzad Esmayeeli announced that Iran has developed ICS Frequency Switches which can be mounted on Army vehicles.
"One of our latest achievements is the ICS Frequency Switch which can be mounted on vehicles and provides the user with an opportunity to use the different frequency bands of VHF, UHF and HF concurrently," Esmayeeli told FNA on Sunday.
He said that the system provides a safe and secure communications space, and explained that the system's main application is in surprise attacks and rapid strikes.
Esmayeeli underlined the advanced technology needed for the production of the switch, and said only a few countries are now in possession of the system.
"The achievement provides the commander with the possibility to control the battlefield through different frequency bands simultaneously."
His remarks came after the Iranian Armed Forces displayed tactical troposcatter communications system as well as optimized Sky Guard and high-altitude S-200 missile systems during the massive annual military parades in Tehran on Sunday.
During the parades, the Iranian armed forces displayed the tactical troposcatter system which is an advanced home-made communications system unveiled by Esmayeeli earlier this month.
Also, Nebo tactical radar system, Kasta surveillance radars, Matla' al-Fajr local radar system, national radar, a model of Shahab (Meteor) cosmic radar, a model of Samen radar, optimized Sky Guard radar system, high-altitude S-200 missile system, home-made Mersad missile system armed with indigenous Shahin (Eagle) missiles, mobilized Hag missile system, home-made mid-altitude Ya Zahra 3 missile system, and the low-altitude Rapier missile system were among the other weapons and military equipment which went on display today.
The Iranian Armed Forces also displayed Saafaat electro-optic tracking system, mobile 35 and 23 mm cannons, mobile tactical communications vehicle, vehicle equipped with chemical decontamination system, DZ vehicle and communication system, Kheybar tactical vehicle, Same' van built by the air defense base and central communication shelter manufactured by Khatam ol-Anbia Air Defense Base in today's parades.
The annual September 22 parades mark the start of the Week of Sacred Defense, commemorating Iranians' sacrifices during the 8 years of Iraqi imposed war on Iran in 1980s.
The ceremony took place at the mausoleum of the Founder of the Islamic Republic, the Late Imam Khomeini, in Southern Tehran.
Tehran launched an arms development program during the 1980-88 Iraqi imposed war on Iran to compensate for a US weapons embargo. Since 1992, Iran has produced its own tanks, armored personnel carriers, missiles and fighter planes.
Yet, Iranian officials have always stressed that the country's military and arms programs serve defensive purposes and should not be perceived as a threat to any other country.