Iran
Iranian Army, IRGC Top Commanders Visit Quake-Hit Areas Again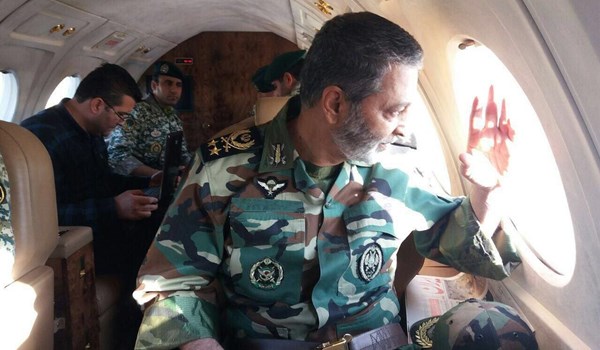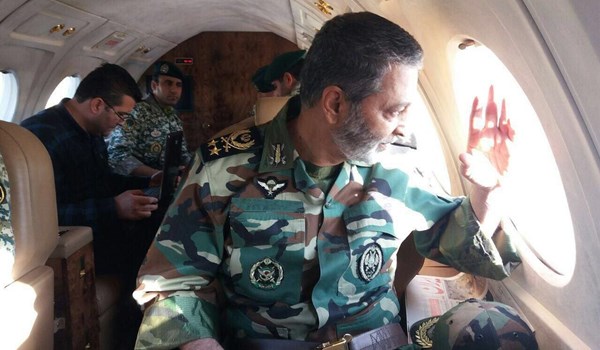 Commander of Iran's Army Major General Abdolrahim Moussavi and Commander of the Islamic Revolution Guards Corps (IRGC) Major General Mohammad Ali Jafari visited the quake-stricken areas in the Western parts of the country on Sunday.
The aim of the visits is monitoring the progress of aiding and efforts to accommodate the quake-hit people in Western Iran by the Army and IRGC forces.
The two top commanders had also earlier traveled to the regions which were rattled and destroyed by the 7.3-richter earthquake last Sunday night.
Earlier today, Iranian Parliament Speaker Ali Larijani along with the oil and economy ministers also arrived in the Western city of Kermanshah to visit the regions hit by the devastating quake.
Larijani is in Kermanshah to receive firsthand account of the relief and rescue operations in the quake-stricken areas.
Oil Minister Bijan Namdar Zangeneh and Economy and Finance Minister Masoud Karbasian accompany the speaker in the visit.
President Hassan Rouhani visited the area on Tuesday.
He announced plans to construct tens of thousands of new houses in the quake-hit areas in Western Iran.
"11,000 rural houses and 4,500 urban residential units have been destroyed by the quake and we need to build 30,000 houses," Rouhani said while visiting the quake-stricken regions in Kermanshah province on Tuesday.
A 7.3-magnitude earthquake shook the Western province of Kermanshah and the regions bordering Iraq on Sunday night. The quake was felt in some neighboring states as well.
The strong quake killed 436 and injured 10,179 others, damaging more than 1,000 villages and more than 31,000 residential units.