Iran
Asia-Pacific
Iranian-Australian SpikoGen COVID-19 Vaccine Close to Receiving License for Iran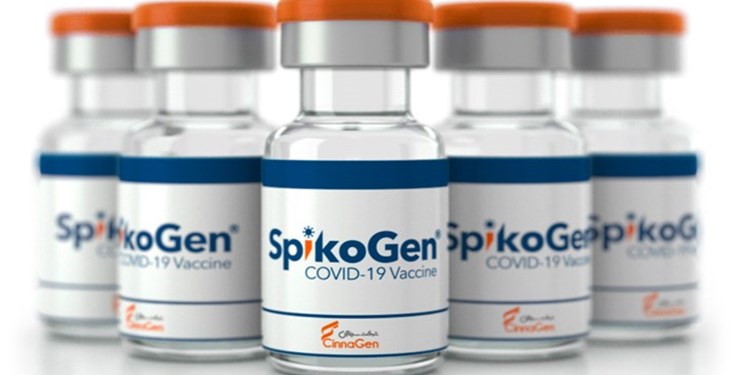 A senior researcher of Iranian-Australian COVID-19 SpikoGen vaccine said that the vaccine will be authorized to be administered in Iran as the third phase of its clinical test is coming to end.
"The authorization of SpikoGen vaccine will administered in Iran by the Iranian Health Ministry," Payam Tabarsi, a coronavirus specialist, said.
He pointed out that SpikogGen's manufacturer, CinnaGen company, has a capacity to produce 3 million doses a month, and said, "The vaccine has produced 77-percent immunity in its second phase of clinical test and the third phase would be completed by the end of September."
In the first and second phases of clinical test, 16,800 and 2,500 people, respectively received the vaccine and 400 people have registered for the third phase.
The vaccine has passed the pre-clinical and first phase of clinical test in Australia and confirmed by the Australian Health Ministry.
Iran's Health Ministry also authorized the vaccine to continue with its second and third phases of clinical test in Iran.
In relevant remarks in August, an Iranian official said that SpikoGen has successfully passed the second trial phase in Iran and started the third phase with participation of 17,000 people.
"In Iran, Cinna Gene Company is participating in the process of producing this vaccine, and the second phase of the clinical trial of the vaccine started and ended in the last two months and received the approval of the Ethics Committee of the Health Ministry," Payam Tabarsi, one of the main Iranian researchers participating in the project, said.
He added that the third phase of the clinical trial of the vaccine will start on Saturday, and noted, "17,000 people will participate in this phase and the third phase of the clinical trial will end within the next one or two months."
Tabarsi said that the second phase of the clinical trial of the vaccine showed that SpikoGen creates 70% immunity in the body of receivers.
The first phase of the clinical trial was performed on volunteer Australians.
SpikoGen is a recombinant protein subunit vaccine.
Tabarsi had said in July that the SpikoGen vaccine works on a double-dose immunity platform, adding, "The production capacity of this vaccine stands at 5 million doses per month, and fortunately the infrastructures have been prepared and mass production will start necessary licenses are issued."
Iran is producing different types of coronavirus vaccines indigenously and in cooperation with other states.