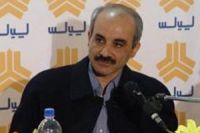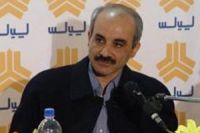 Executive Manager of Iranian Automobile Factory "SAIPA" informed of the preparedness of the Iranian automakers to invest in and convey their experiences to the Venezuelan auto sector.
According to IRIB, during his trip to Venezuela and visit to the automobile manufacturing factory "Venirauto", Saeed Madani said that the SAIPA Group is ready to offer its experiences in different stages of production to Venezuela.
The executive manager of SAIPA auto manufacturing Group added that the Venezuelan market, due to being in the Latin American region and neighborhood of several countries, enjoys wide capabilities for the activity of Iranian automakers especially SAIPA; and during recent years approximately 100 thousand cars of SAIPA productions have been sold in the market.
Saeed Madani reiterated that SAIPA is planning to increase the level of production to 20 thousand cars in Venezuela.
The executive manager of the Iranian SAIPA factory also said that the existence of an advanced production line in Venezuela, which has been made and launched by the Iranian experts, will set the ground for Venezuela's presence among automakers.
He also met and conferred with the minister of industry of Venezuela.
The Venezuelan minister of industry, for his part, said that by constructing and launching of auto factory "Venirauto" in Venezuela, Iran has significantly contributed in promotion of the status of Venezuelan industry and growth of employment in the country.