Iran
Iranian, Azeri Officials Discuss Expansion of Bilateral Agricultural Ties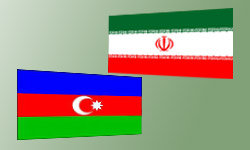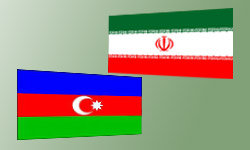 Governor-General of Iran's Northern Mazandaran province Seyed Ali Akbar Tahayee and Azerbaijan's Deputy Agriculture Minister Bahram Aliyev in a meeting called for the expansion of bilateral agricultural ties between the two countries.
During the meeting in Baku on Friday, the two sides explored the avenues for the further expansion of mutual cooperation between Iran and Azerbaijan.
Tahayee pointed to vast capacities for broadening of bilateral ties between Mazandaran province and Azerbaijan's neighboring provinces, and said, "Keeping in mind the potentials in Mazandaran province in agricultural field, a bright future can be foreseen for the interactions between this province and similar provinces in Republic of Azerbaijan."
The Azeri deputy agriculture minister, for his part, announced his country's readiness for identifying the areas of economic cooperation with Iran.
Aliyev pointed to the growth of the animal husbandry and vast pasturelands in the Republic of Azerbaijan, and called on Islamic Republic to make investments in Azerbaijan's animal husbandry projects.
In December, Iranian Ambassador to Baku Mohsen Pakayeen announced that Iran and Azerbaijan are planning to increase the value of their trade transactions to $1bln in next few years.
"We are trying to increase the volume of our trade exchanges to $1bln in coming years," Pakayeen told the Azeri magazine, Human Rights and Freedoms.
He noted that the value of annual trade exchanges between the two countries currently stands at about $500mln.
The Iranian envoy pointed to the two countries' common sea and land borders, common energy resources as well as their access to regional markets and Iran's unique transit route as proper grounds for the further bolstering of mutual cooperation between Tehran and Baku.
Pakayeen also cited Tehran and Baku's mutual cooperation within the multilateral framework of the Economic Cooperation Organization (ECO) as another proper ground for the expansion of the ties between two Muslim neighboring nations.
Iran has recently enhanced efforts to boost political, economic and cultural ties and cooperation with the regional and neighboring countries, specially the Central Asian states.
In October, President Mahmoud Ahmadinejad traveled to Baku to attend the 12th Summit of the Economic Cooperation Organization. The summit was held at the Heydar Aliyev Center in Baku.
The Iranian and Azeri presidents met on the sidelines of ECO Summit.
Speaking to reporters at the end of his visit to Baku, President Ahmadinejad called the ECO summit in Azerbaijan as "very good and constructive."
He also expressed the hope that ECO would witness very positive outcomes during Azerbaijan's presidency.