Iran
Middle East
Iranian border guard killed in clash with armed bandits
An Iranian border guard has been killed in clashes with armed bandits in the northwest of the country near the border with Iraq, news agencies said on Monday.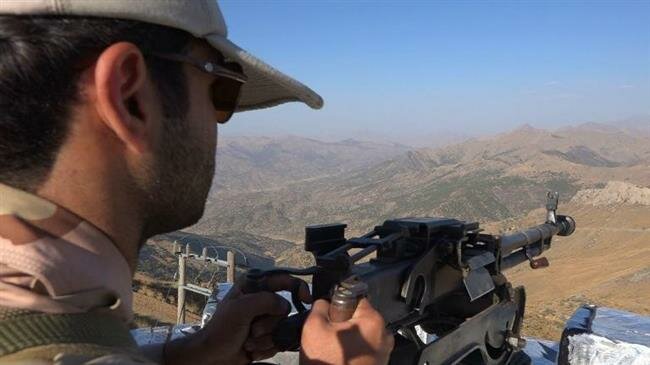 The clashes took place near the border village of Sardab in the Iranian Kurdistan province Sunday night, provincial border police chief Brig. Gen. Kiumars Sheikhi said.
The armed bandits sought to enter the country and "conduct acts of sabotage," Tasnim news agency quoted him as saying.
He did not give details or say whether they were connected to militant groups but said police had obtained new clues about them and launched a hunt.
Over the past years, Iranian security forces and border guards have engaged in several clashes with terror groups, many of whom tried to enter the country from Pakistan and Iraq to carry out attacks.
In February, a bus carrying border guards of the Islamic Revolution Guards Corps (IRGC) hit a roadside bomb in southeastern Iran.
The attack left 27 IRGC members dead and 13 others wounded, with the so-called Jaish ul-Adl terrorist group claiming responsibility.