Iran
North America
Iranian Border Guards Commander: Terrorism in Region Run by Bullying World Powers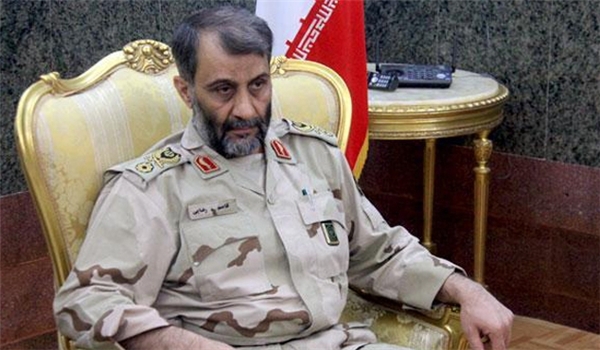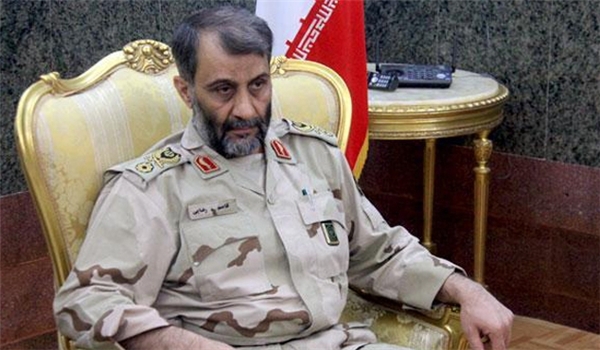 Iranian Border Guards Commander Brigadier General Qassem Rezayee lashed out at the world's arrogant powers for leading and supporting the terrorist groups active in the region.
"The terrorists who are committing crimes in the region are supported by the world arrogance and all these insecurities are the result of the arrogant powers' plots," Rezayee said in a meeting with his Iraqi counterpart in Tehran on Sunday.
"Today, terrorism has rapidly grown like a cancerous tumor and damaged people's welfare; therefore, a comprehensive planning needs to be done to fight this phenomenon," he added.
In relevant remarks on Saturday, Chairman of Iran's Expediency Council Akbar Hashemi Rafsanjani also voiced regret over the western countries' support for the Zionists and the terrorists who are destroying the Muslim states.
"It is regrettable that certain western states have closed their eyes on the Zionists' crimes against Muslims and, instead of condemning them and warning against (the danger of) Zionism in the world, they take action against the Muslims who have themselves been victims of the Takfiri terrorist groups that have been supported by the West in the region, specially Syria, Iraq and Afghanistan, for years," Rafsanjani said, addressing an Expediency Council meeting in Tehran.
He also expressed regret over the negative propaganda launched by certain western states against Islam, and said, "The improper actions that the Takfiri terrorist groups conduct in the world with the false label of Islam are condemned, and Islam shouldn't be blamed for the terrorist acts that have claimed the lives of the Muslims in the region for a long time."