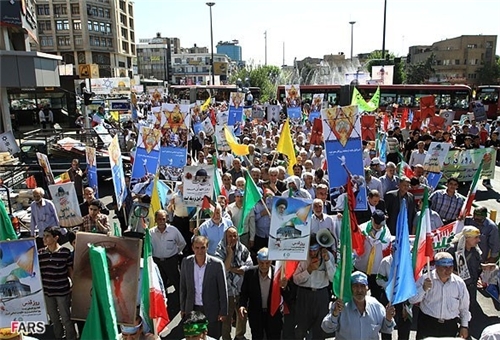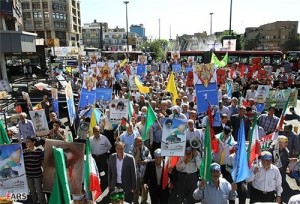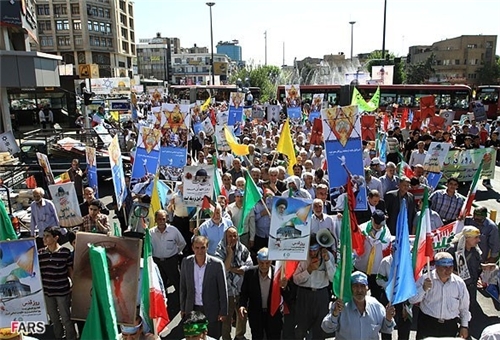 A prominent leader of Iranian Christians welcomed global solidarity for the liberation of the Quds city and called for massive participation of Iranians in the International Quds Day rallies.
Archbishop of Armenians (Christians) of Azarbaijan province on Thursday called on Azari Armenians to participate in the International Quds Day rallies on August 2.
Grigor Cheftchian, in a message felicitated Supreme Leader of the Islamic Revolution Ayatollah Seyed Ali Khamenei and nation on the international solidarity taken shape worldwide calling for liberation Holy Quds from Israeli occupation.
In his message, Cheftchian urged Armenians of Azarbaijan to turn out in masses on the last Friday of fasting month of Ramadan, along with other Iranians to protest continued occupation of Palestinian territories by the Israeli occupying regime.
The International Quds Day was started by the late Founder of the Islamic Republic, Imam Khomeini, in 1979 as a way of expressing solidarity with the Palestinians and underscoring importance of the holy Quds to Muslims.
International Quds Day is an annual event opposing Israel's occupation of Beitul-Muqaddas. Anti-Zionist rallies and demonstrations are held on the last Friday of Ramadan in Muslim and Arab countries around the world, and especially in Iran.