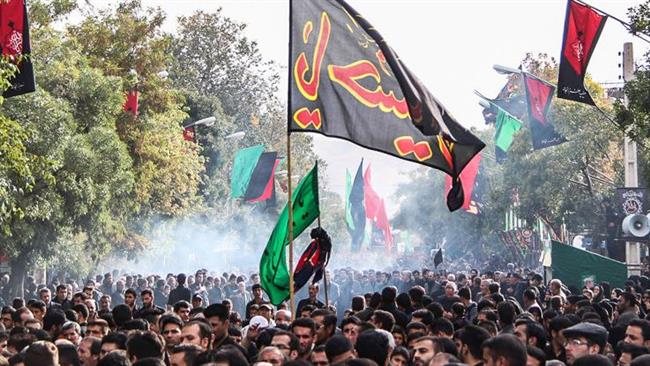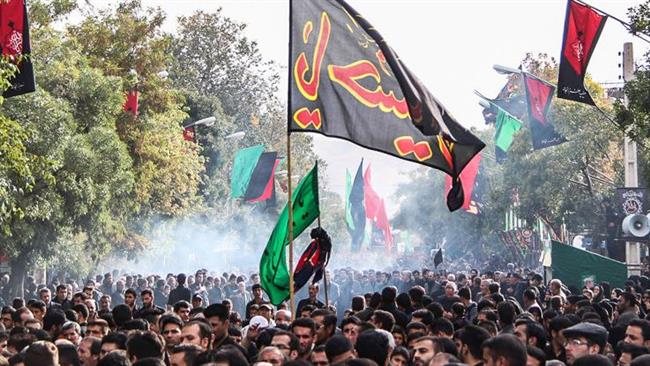 Hundreds of thousands have attended a mourning ceremony in the northwestern Iranian city of Zanjan, marking the martyrdom of Abbas ibn Ali, the half-brother of Imam Hussein, the third Ahlul Bait Imam in Islam.
Abbas ibn Ali was martyred in 61 AH on the Islamic calendar (680 AD) during the Battle of Karbala, which saw the Imam and his companions braving the tyrant of the time Yazid I, an Umayyad Sultan, to whom they had refused to pledge allegiance.
Muslims worldwide traditionally hold intricate commemoration events during the first 10 days of the month of Muharram on the lunar calendar in honor of the martyrs, dedicating the eighth day, traditionally known as Youm-al-Abbas, to Abbas ibn Ali's martyrdom. Similar events were held in other cities across Iran.
Known for its fervent and colorful Youm-al-Abbas ceremony, the Iranian city attracts myriads of Muslims on the occasion, which fell on Thursday this year.
The rituals saw benefactors distributing food and other adherents to faith marching in a massive mourning procession and lamenting the suffering of the religious icon, who was martyred while taking water to Imam Hussein and his companions and family, who had been besieged by Yazid's army.