Syria
Iranian Commander Describes ISIL as US Tool to Topple Syrian Gov't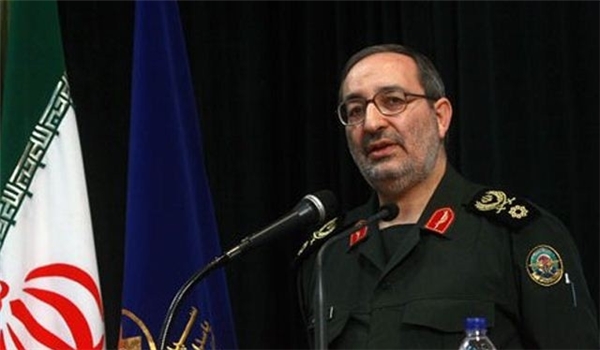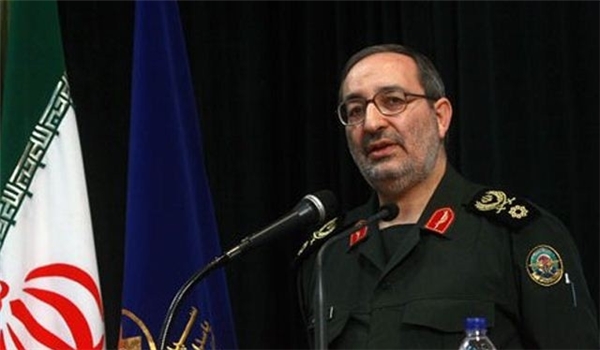 Deputy Chief of Staff of the Iranian Armed Forces Brigadier General Massoud Jazayeri questioned the performance of the US-led anti-ISIL (the Islamic State of Iraq and the Levant) coalition, saying that Washington has launched the coalition to topple the Syrian government.
"The US and its allies are manipulating the fight against the ISIL as a tool to topple the legal government of Bashar al-Assad in Syria," General Jazayeri said on Friday.
He reiterated that Washington has a plan to undermine Syria and the 'axis of resistance' through terrorist groups.
General Jazayeri blasted the so-called anti-ISIL coalition led by the US for raiding Syria's infrastructures under the pretext of attacking terrorists.
On Tuesday, Iranian Parliament Speaker Ali Larijani said that the US-led coalition against the ISIL is not able to uproot terrorism.
Speaking in a meeting with his Algerian counterpart Abdul Qadir bin Saleh on the sidelines of the 131st session of the Inter-Parliamentary Union (IPU) in Geneva, the top Iranian parliamentarian said that the plan declared by US President Barack Obama to destroy the terrorist group of ISIL is just a joke.
Qadir bin Saleh, for his part, expressed concern over the current regional developments, and added the crisis would engulf the other regions across the globe.
NATO heads of state convened in the Welsh city of Newport on 4-5 September and US Secretary of State John Kerry and Defense Secretary Chuck Hagel told foreign and defense ministers participating in the NATO summit that the US was forming a broad international coalition against the ISIL. Ministers from the United States, the United Kingdom, France, Germany, Canada, Australia, Turkey, Italy, Poland and Denmark met in Wales to hammer out a strategy for battling against the ISIL Takfiri terrorists wreaking havoc on Syria and Iraq. The NATO members were later joined by a number of Arab countries in a meeting in Paris days later to form the so-called anti-ISIL coalition. But the policy has been questioned by many regional officials and political leaders, who protest that many of the coalition members have and are still rendering all-out arms, financial and logistical support to the ISIL and several other terrorist groups in Iraq and Syria.