Iran
Iranian Commander: Iran can easily incapacitate U.S. aircraft carriers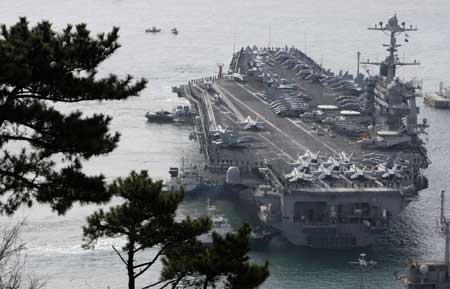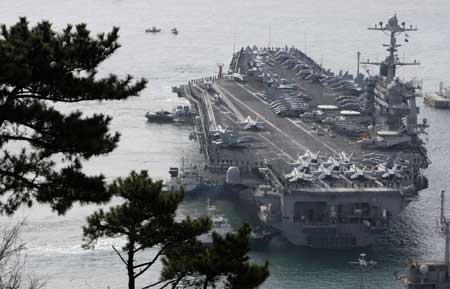 The commander of the Aerospace Force of the Islamic Revolution Guards Corps (IRGC) has said that the Iranian military is capable of putting U.S. aircraft carriers out of action because they are highly vulnerable to Iranian missiles.
"It is a misconception that an aircraft carrier can be put out of action only if it is sunk. First, sinking an aircraft carrier is not a complicated task. Second, an aircraft carrier is equipped with so many advanced, delicate, and sensitive devices… that it could be incapacitated by even the smallest explosion in every corner of it," Brigadier General Amir Ali Hajizadeh said in an interview with the Persian service of the Fars News Agency published on Friday.
He also said that Iran uses its "primitive" surveillance planes to take photographs of the U.S. aircraft carriers which have been deployed to the Persian Gulf.
Elsewhere in his remarks, the IRGC official said that the Islamic Republic is not concerned about the presence of U.S. troops in the region because they do not pose a threat to Iran anymore, but rather their presence has provided an opportunity for Iranian forces.
"Today, one of our short-range missiles can function as an intercontinental missile because they (U.S. troops) have been based near us," he added.
Commenting on the proposed missile defense shield in the Persian Gulf, Hajizadeh said that Iran has taken measures to counter the "U.S.-Israeli" plan.
"I promise that the missiles, which would be supposed to hit (Israel), will undoubtedly do the job. We have taken measures that the shield will become inefficient, and we will show our methods and tactics to counter the defense shield on the day of action," he said.